The great thing about Australia is that it is truly global in a culinary sense, and this is also true of baking. This means we can enjoy the best the world has to offer right here – and in your own home if you tune in to this week's show.
I had a tough time choosing which recipes to do but finally settled on a different version of that favourite, the Middle Eastern orange cake. I started by boiling whole oranges, which is the traditional method.
Then I processed the oranges with eggs, vanilla, sugar, ground almonds – and also Extra Virgin olive oil before baking them as little rectangular cakes. They are finished with a spiced orange blossom syrup – and some icing – and then something extra special. But you'll have to watch to see what!
Again taking inspiration from classics I decided to make-over the South American alfajor, to make some Caramel Ice-Cream Biscuits – complete with dreamy dulce de leche ice-cream, then rolled in sugar and spice pecans for a final touch.
On a not so sweet note, my tear and share French savoury loaf pulls apart, laden with deliciousness in the form of herbs, garlic and cheese!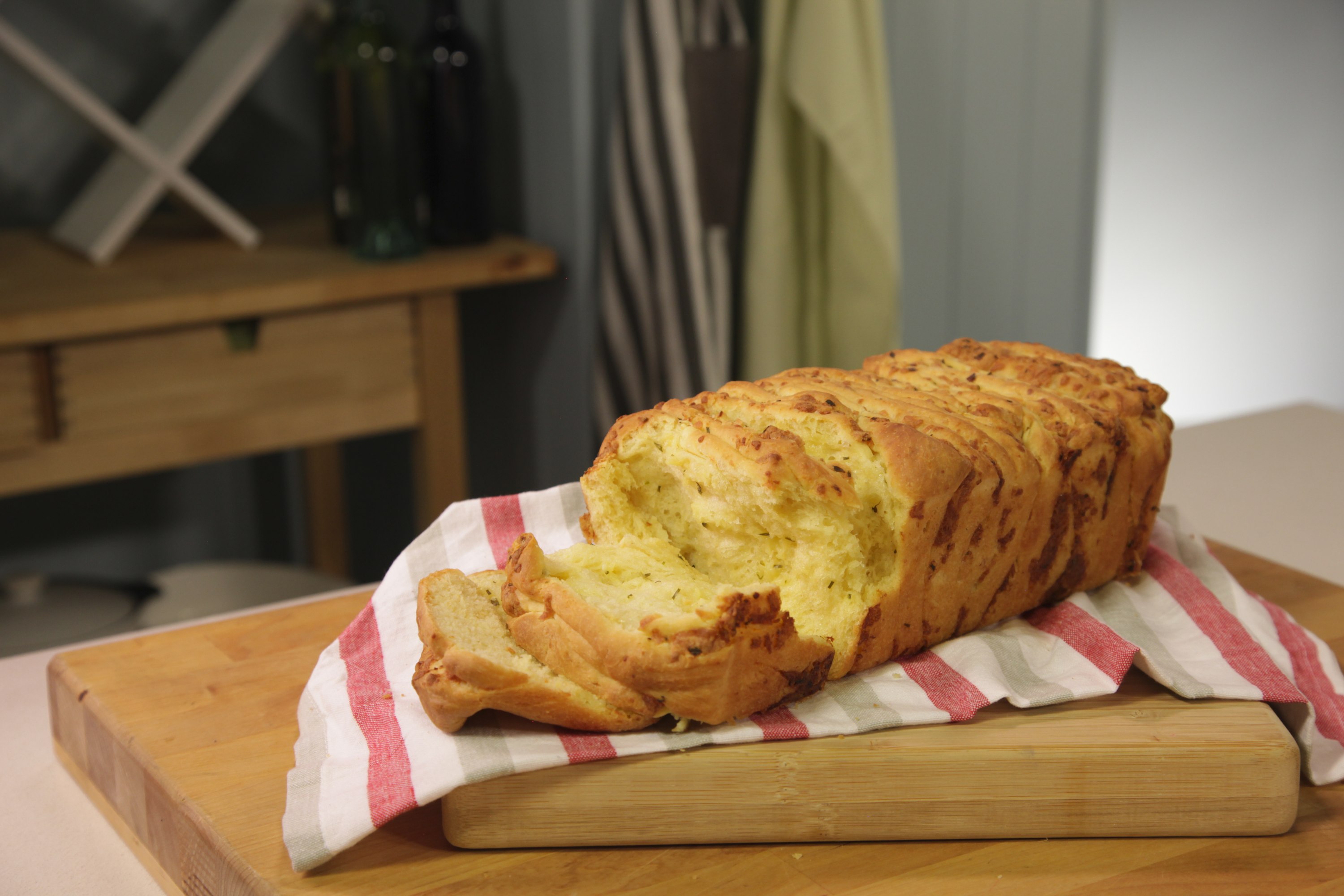 As usual, I went out and about. This time to see an American, Gena Karpf, who has been to French culinary school, learnt the classics from all over and is now making Italian biscuits, English toffees, and extraordinary marshmallows at the award-winning Sweetness The Patisserie in Epping. I was astounded to see her make her marshmallows. It's all in the temperature of the mix and then how long it is beaten for. Gena had what is surely KitchenAid heaven – it was an army of them, all beating evenly and perfectly for her famous marshmallows.
Along the way I share some more baking secrets; how to test a cake to see if it is done, how to store butter and a really easy way to finish off a cake.
Only one more episode to go after this, so happy baking!
This episode of Lyndey Milan's Baking Secrets airs on Foxtel's LifeStyle Food Channel on Monday 11th August at 8.30pm! Don't forget the encore episodes, Tuesdays at 12:00pm & 5:00pm, Saturdays at 9:30am & 8:00pm and Sundays at 12:30pm and 6:30pm.