Project Description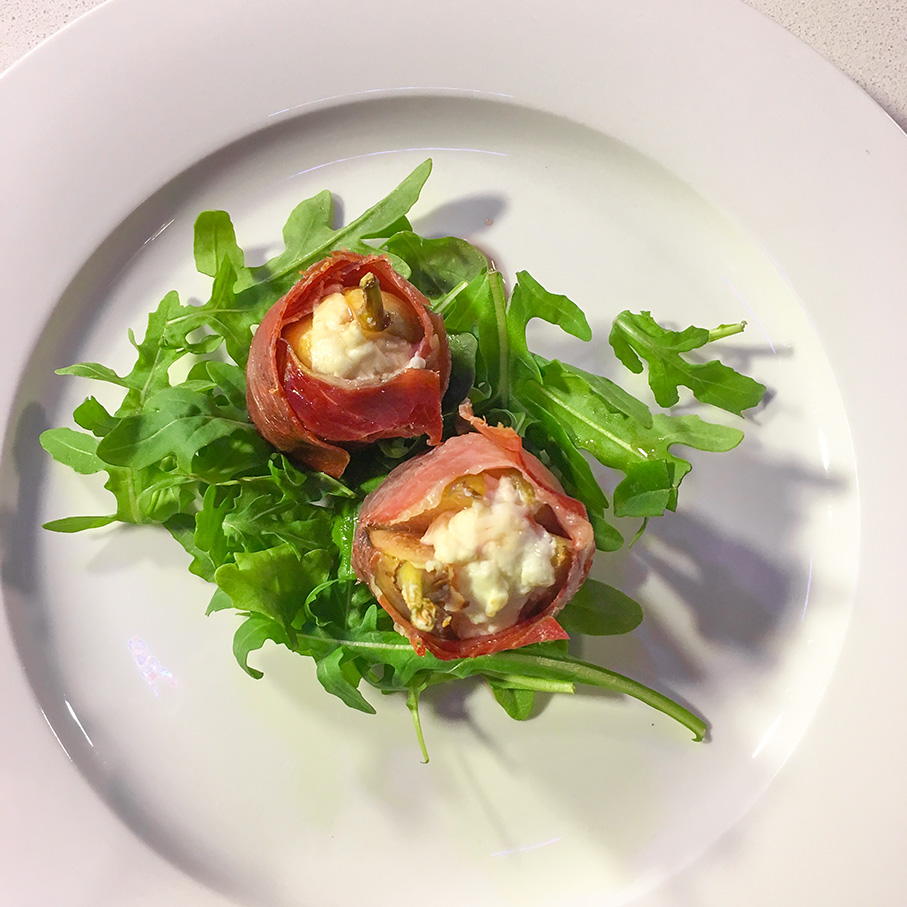 Prosciutto wrapped stuffed summer figs
Serves: 4
Preparation: 5 minutes
Cooking: 8 minutes
Ingredients
8 medium to large figs
8 tablespoons soft goat cheese or gorgonzola cheese
8 thin slices prosciutto
Vincotto
Baby rocket
Method
Preheat oven to 200°C.
Cut a cross in the top of each of the figs and open slightly.
Push a tablespoon of the cheese into the fig, then wrap securely in the slice of prosciutto ensuring the base is covered and the top of the fig is visible.
Place the figs on a paper-lined baking tray, and bake for 8 to 10 minutes or until the cheese begins to melt and the prosciutto is crisp.
Divide baby rocket between four plates, plate two figs on each and drizzle with vincotto.