Hands up anyone who doesn't like caramelised garlic bread? Friends served it for lunch a week ago and it was gone almost as soon as we sat down. The same thing happened at the Royal Agricultural Society (RAS) the week before. Even the most determined "I don't eat bread with a meal" people were reaching out for seconds.
Well, now you don't have to wait like I usually do to go to the markets on a Saturday to get my fix. I can't believe it but Michael Klausen is going to share the recipe in some new classes at Brasserie Bread. I'd love that recipe! It's all about the 18 year old starter, the kind and loving way it is made adhering to age old traditions and taking time.

From this…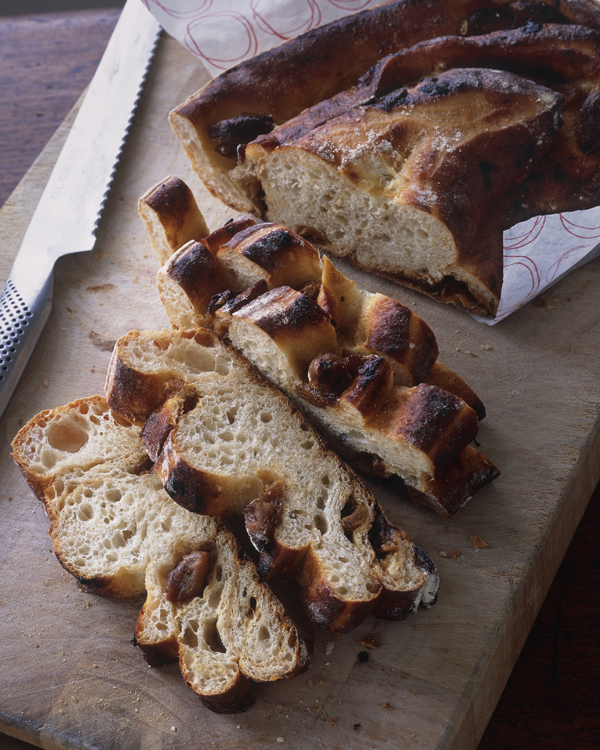 To this!
I caught up with Michael recently when we were filming for the last episode of my TV series, Baking Secrets on Foxtel's LifeStyle FOOD Channel.
Now Michael Klausen who, along with Tony Papas is Founder and Director of Brasserie Bread, and I go back a long way. Think 1997 when Michael and Tony opened the Boathouse on Blackwattle Bay. I had the launch of my second cookbook there, Flavours, A Fresh Approach. Michael turned 7 or 8 of my recipes into finger food, which I matched all with different wines. The late Margaret Whitlam did the honours launching the book It was a fantastic event which many of us still remember.
We've stayed in touch all these years and the more so since I became Chair of the Fine Food Committee which we formed at the RAS in 1997. Michael became a loyal and regular exhibitor in our Bread, Cake and Pie competition – now called Professional Bakery. He and Brasserie Bread have been so successful over the years that Michael was named a Fine Food Hero in the inaugural year of this particular award only last year.  A high accolade indeed.
Best of all he and Brasserie are investing in kids. It's great to see this growing across Australia. Not only with the
Stephanie Alexander Kitchen Garden Foundation
, but also the fabulous
Week of Tastes
where food professionals go into schools and have a session where kids can experience different tastes. It's all fantastic stuff and you can see what's happening this year by
clicking here
.
But I digress.  Brasserie Bread offer free kids breaducation classes every Saturday and also during the school holidays in both Sydney and Melbourne. They believe all about giving kids a real hands on experience and the satisfaction of creating and then eating something real. It's an investment in their palates and well being.  This is what I hooked into on my last episode of Baking Secrets.

Nothing better than fresh bread and butter.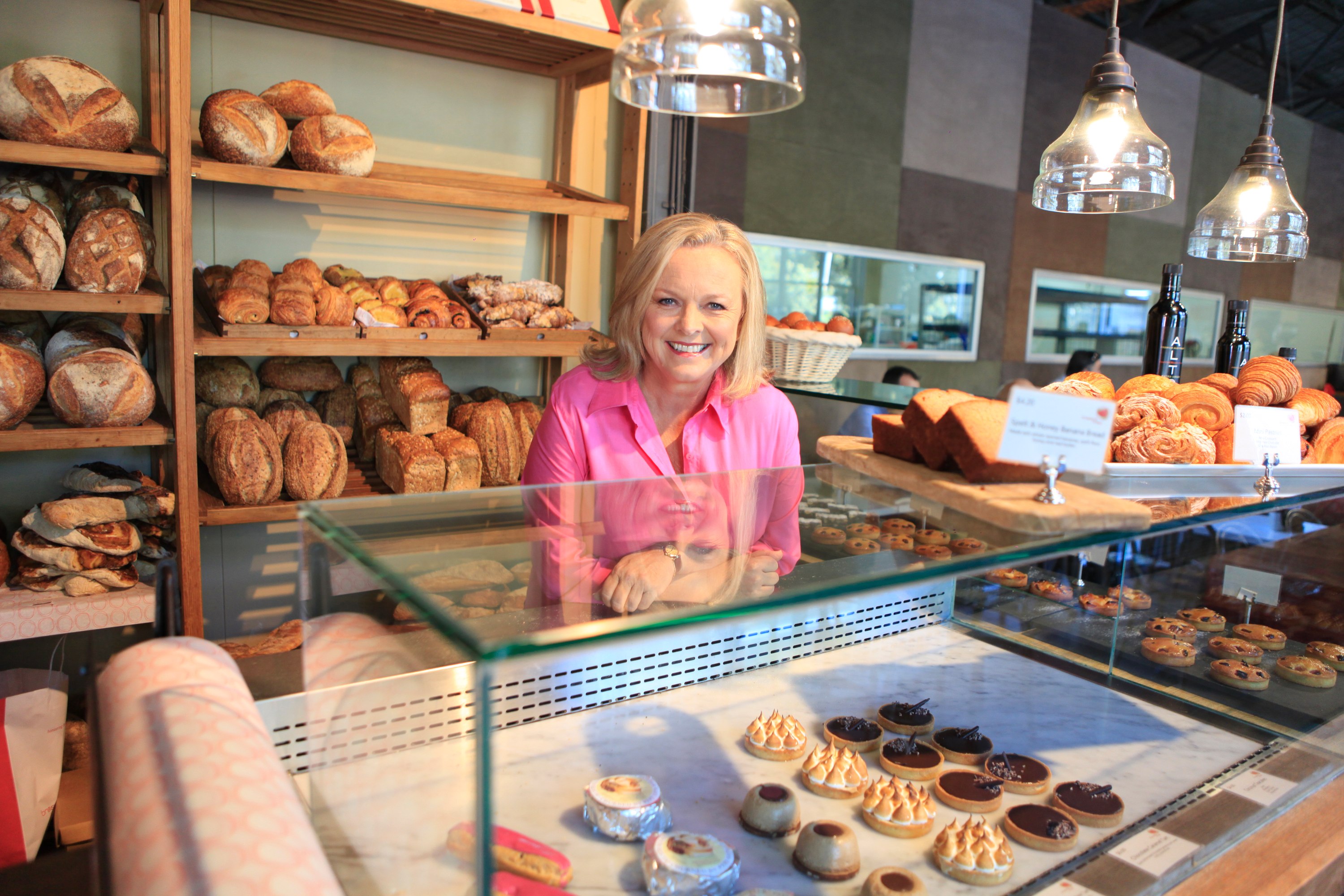 Thanks for having me, Brasserie!
xo
Lyndey
Related Links
Brasserie Bread Bakery
Brasserie's baking classes
Lyndey Milan's Baking Secrets
LifeStyle Food