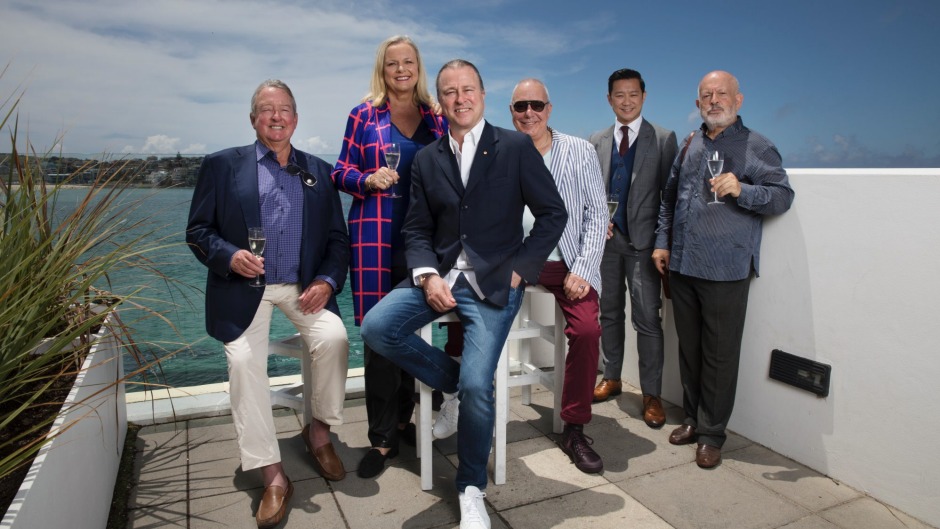 It's reassuring to know that the people who have been anointed our hospitality industry legends, are, indeed, legendary. Their passions are grand, their dislikes virulent, their stories wondrously rude. They drink Romanee-Conti on the weekend, hate waiters who say "too easy" and love young chefs who focus on doing one thing well.
So when Les Schirato of Vittoria Coffee, long-time patron of the annual Good Food Guide Legends Award, invited a bunch of Legends to lunch at the equally legendary Icebergs Dining Room & Bar overlooking Bondi Beach to celebrate their legendariness, there were just two questions we had to ask.  What do they really think of the dining trends of 2017 – and what will 2018 bring to the table?
The (allegedly) natural wine trend
Wines produced with minimal intervention by the wine-maker have had significant influence over wine lists in 2017, while several restaurants, wine bars and bottle-shops have gone "all-natural". It's fair to say that our lunching Legends, at least, aren't huge fans.
Dining trends of 2017: Lunch with the Legends
"Come to my place, and you won't find a natural wine anywhere," says Neil Perry, the GFG's first Legend in 2003. "You will find real wine."
Lyndey Milan, the first journalist and communicator to be gonged as a Legend (2012), and head of the Sydney Wine Show for seven years, pipes up. "Can we please refer to them as 'allegedly natural' wines?  So many of them are faulty, and they get worse the longer they are in the bottle, because there is nothing to preserve them. I think it's the emperor's new clothes."
Michael McMahon of Rose Bay's very wine-driven Catalina (Legend, 2011) calls for quiet. "I was a judge at the Sydney Wine Show when I was 21," he says. "The wines my sommeliers now bring me as natural wines would have been thrown out because of wine faults. Who wants to drink cloudy, oxidised, overly acidic or badly made wine?"
To read the full article click here.