Foie and Gras
Nearly twenty years ago I was asked by a progressive headmaster to go and spend a day teaching cooking in the school holidays to interested high school students. I talked to them first, showed them some produce, gave them some basics and then asked them to create for themselves using the same basic set of ingredients. Little did I know it till some years later when I had him as a guest with me on Fresh TV, but James Viles was one of those students. He was 14 years old.
Fast forward and he has this year been named Electrolux Young Restaurateur of the Year, his two year old Biota dining in Bowral won 2 chefs hats in the annual Good Food and Guide and was named Best Regional Restaurant to boot. What's it all about?
I visited Biota a few months back, before all the awards and this is what I found. Enter the large airy restaurant, complete with private dining room and more casual dining/lounge bar, outdoor terrace where James and his business partner father did much of the work. Then there's the garden and the pond – complete with ducks and two geese called Foie and Gras. Say no more. This is also where he hosts a monthly farmers' market, just to help the locals along. It was slow to build and there have been Council issues but is now a huge success on the last Sunday of every month.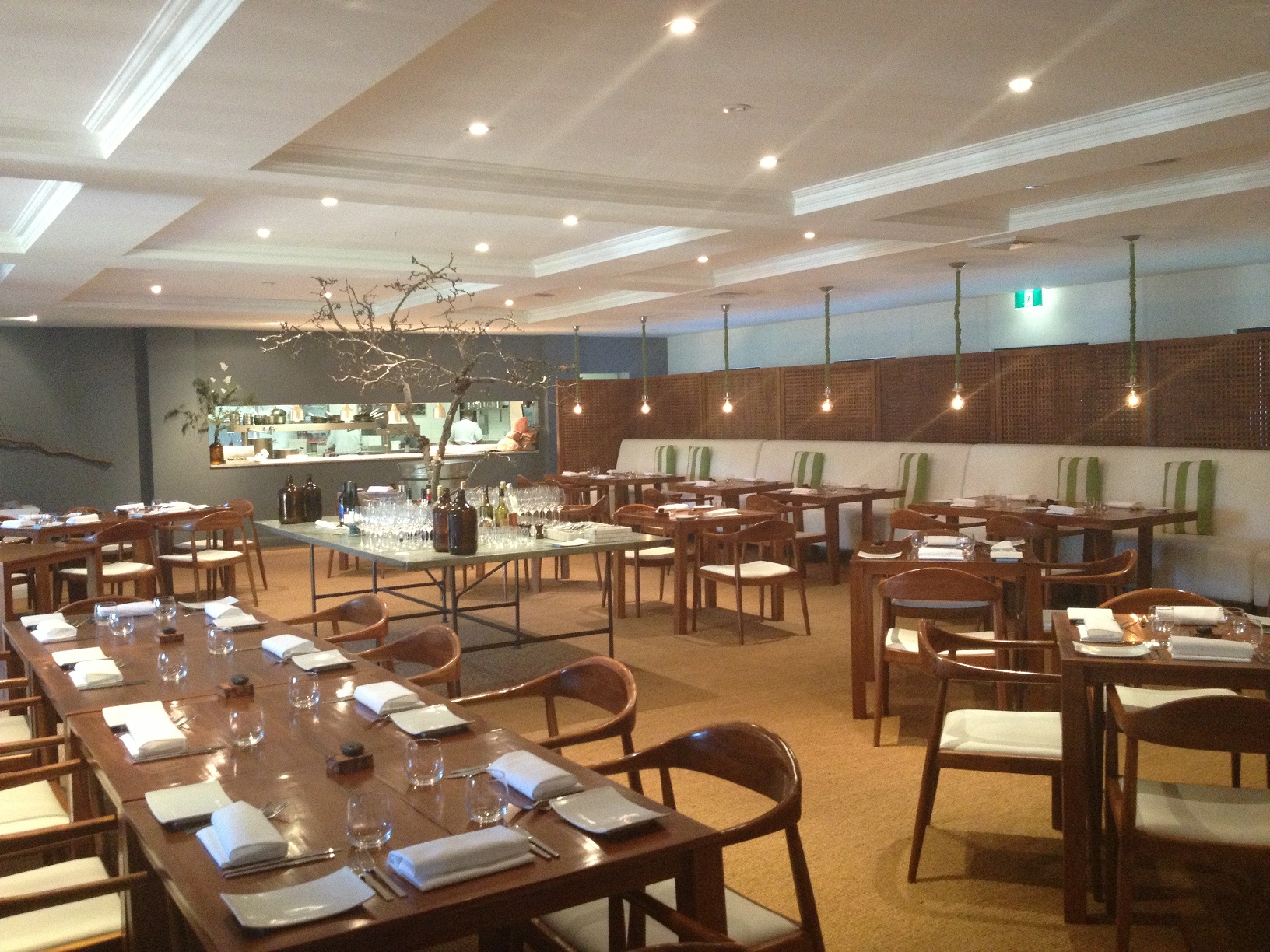 There are two gardens, a small garden to grow garnishes and a bigger one for vegetables. But there is a massive challenge in winter with frosts. Next investment is a poly tunnel as James' trial with seeds growing to seedlings (grown in reused seafood boxes) showed the benefits of growing indoors. They are able to grow 60% produce in summer and last winter planted brassicas and radish. James himself comes out every second day to garden then once a month spends whole day there with his head chef.
There is a heritage natural spring in garden and James grows everything from seed and has found the climate good for berries and he is trialing wasabi, though it needs water. Straw is used in winter for protection. Compost is made from kitchen waste in big black bins. Heat on these turns it to liquid and then it is poured on garden beds.
The wholistic approach doesn't finish there. The kitchen is entirely electric induction to save energy and solar panels are going in. this is also easy to clean, important in a semi open kitchen where chefs can be seen plating up using tweezers.
Everything is made in house, sourdough bread which takes two days from a six year old mother, pastry butter from local milk, cream is smoked. What isn't sourced locally is collected by James or his head chef in Sydney.
There is another chef responsible for the lounge which can do up to 80 covers, all with share plates. The dining room is more formal with guests enjoying four courses. With weekend breakfasts, lunch every day except Tuesday and Wednesday and dinner every night except Tuesday, Wednesday and Sunday, it is a busy life.
It is the fulfillment of a long-held dream to open a restaurant with his Dad in his own town.  Now there is even accommodation on site with the opening of 13 guest rooms. James worked at a senior level in the Middle East and it was the disconnect with food there with 110 chefs in six restaurants ordering from all around the world which gave him his philosophy. The food was not as fresh as it could be so his concern for sustainability came to the fore. Eschewing the excessive Middle East experience, serving their own line of caviar and foie gras etc., he wanted to come back to reality.  He thought of the name "Botanical" Had name botanical but didn't go deep enough for his philosophy so he came up with biota. "It's everything, it's how we live" says James.
This was on the menu the day I visited.
 Sheep milk curd, asparagus, roe, hen yolk, smoked rye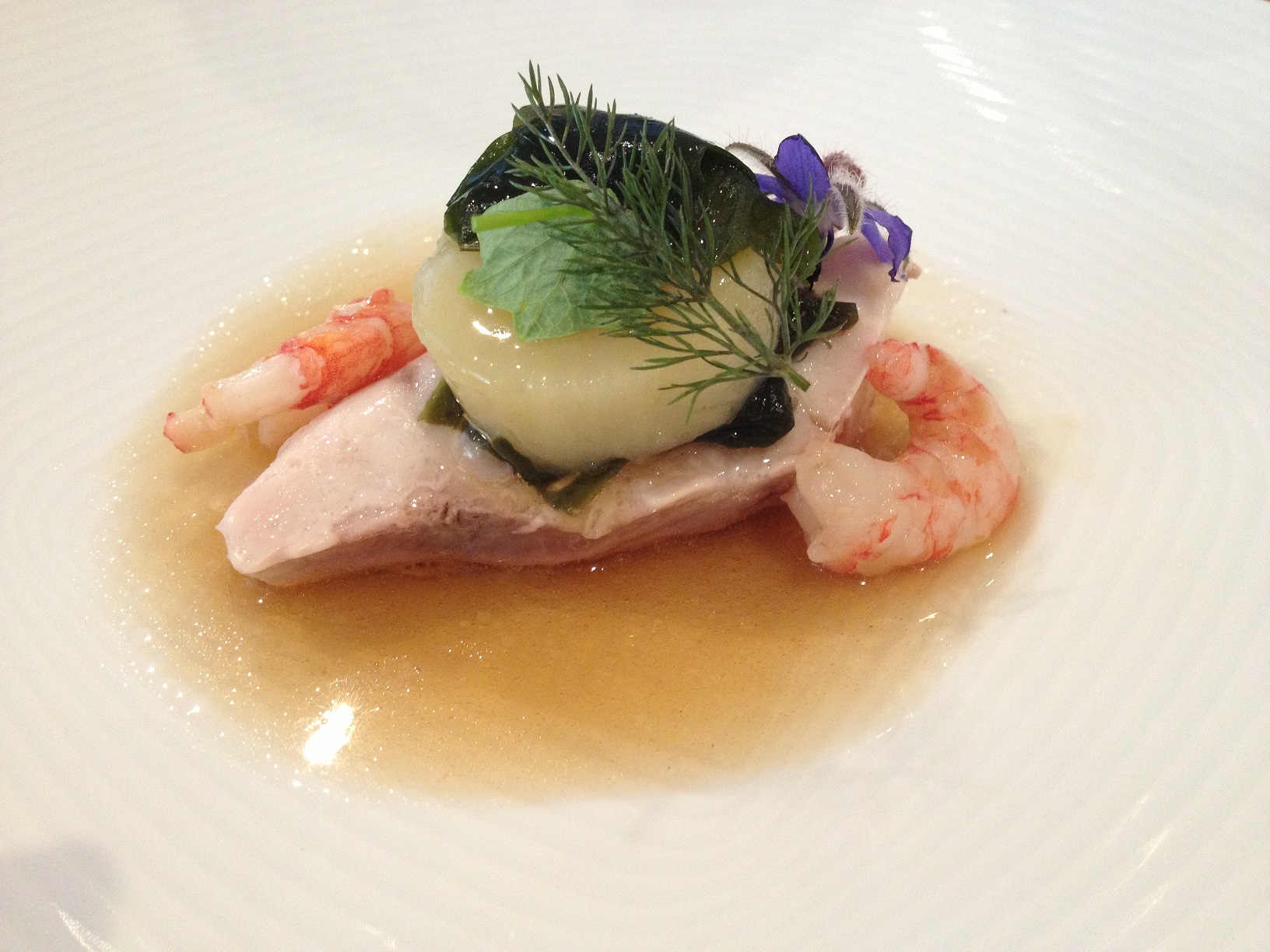 Mulloway, potato, sea lettuce broth, carried shrimp
Thirlmere duck, cauliflower, white raisins, pear & pine needles
Molasses glazed beef, saltbush, native berries, leek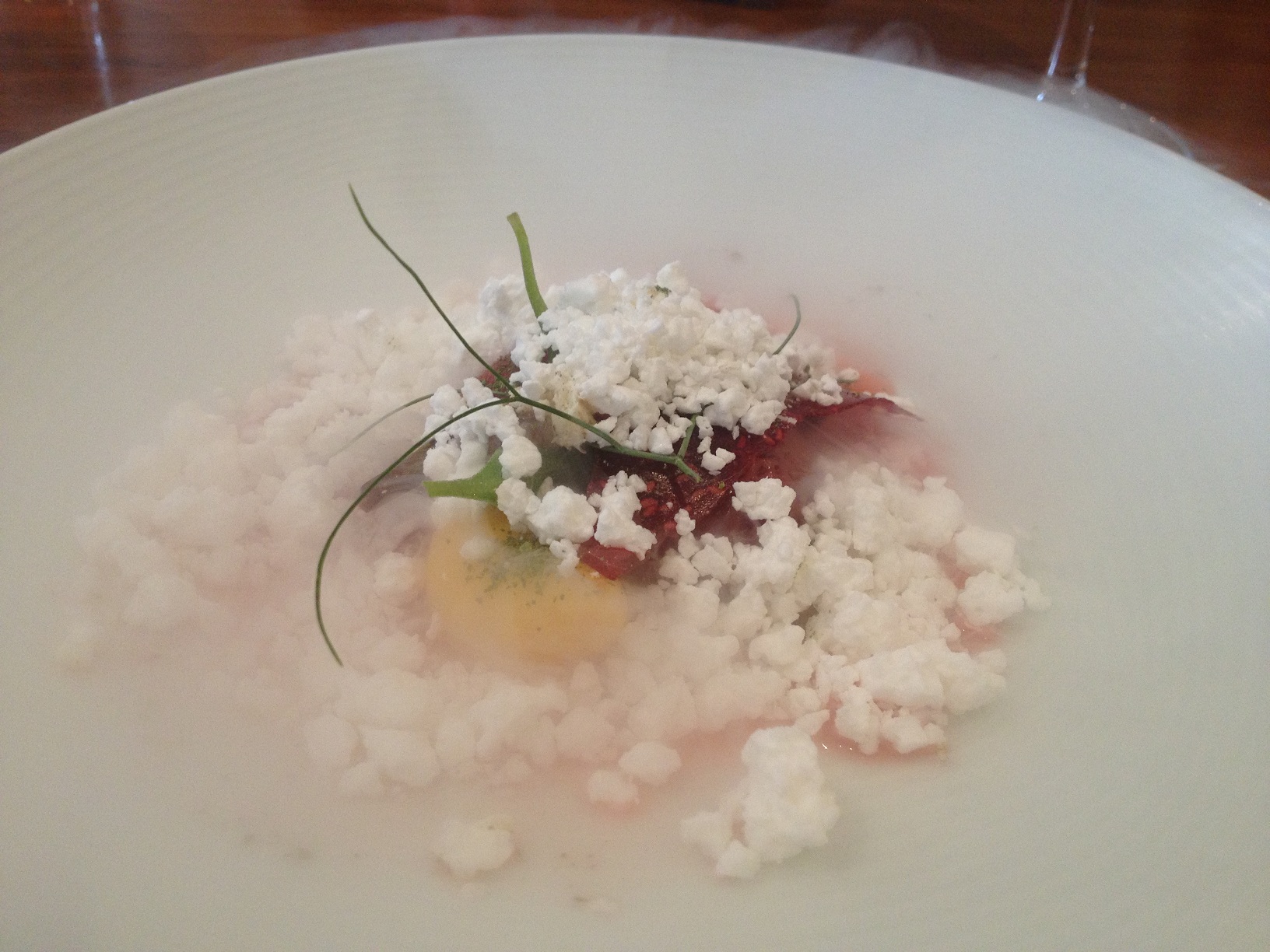 Strawberries and creme, citrus, wild fennel sorbet, horseradish