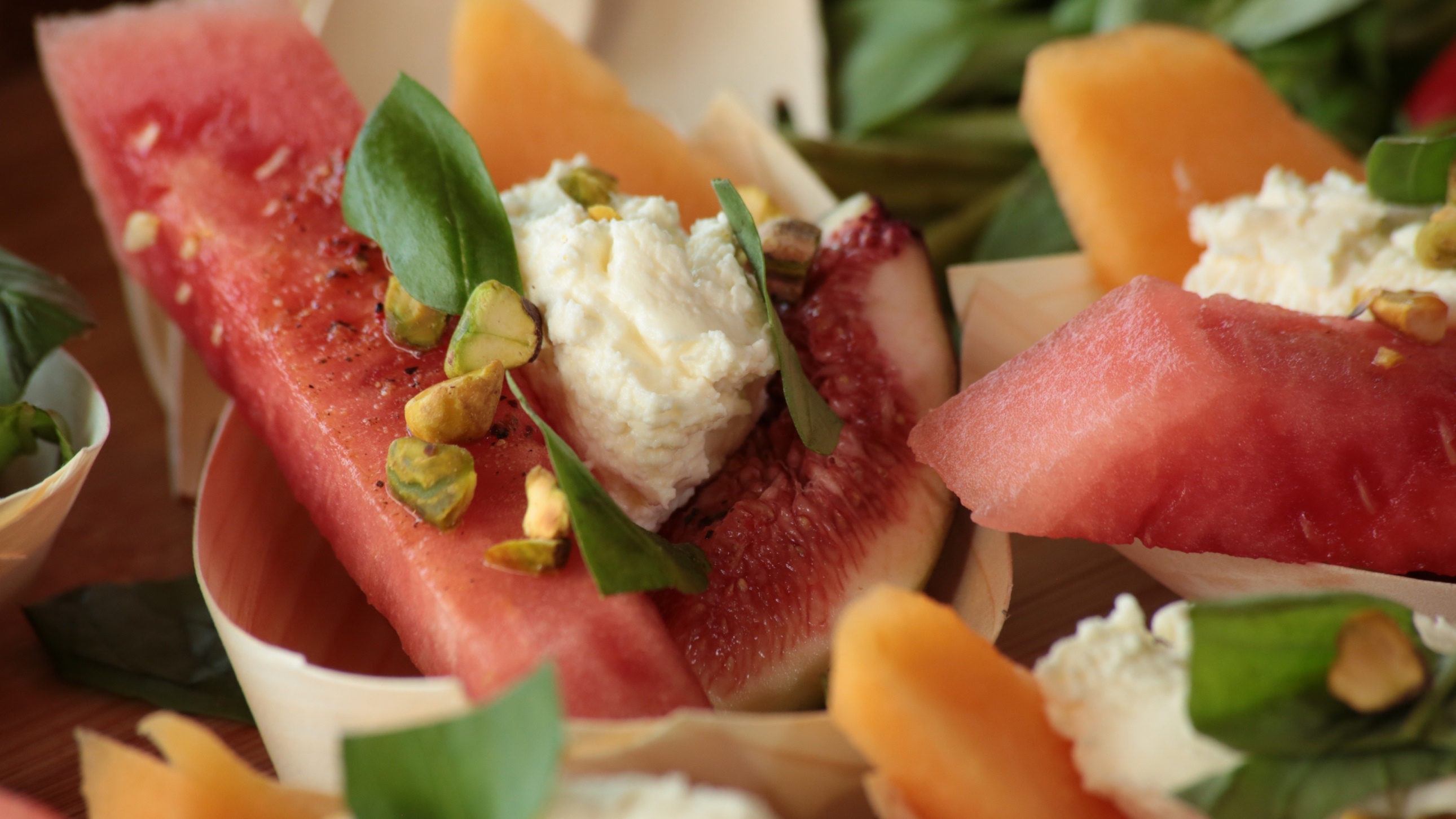 Taste of Australia encore continues this Sunday 28th August at 12:30pm on Foxtel's LifeStyle FOOD.
Every year the amazing region around Orange showcases its very best food and wine over  ten days and it is one event in my calendar I hate to miss. Although Taste of Australia had been to Orange in winter, the region is so rich we returned again in Autumn.
All aboard the FOOD train!
On a cold and crisp Sydney morning at Central Station I remember thinking to myself; absolutely anything could go wrong on this particular location shoot. The rain had slowly begun to fall and I was frantically preparing Melon with spiked sparkling drizzle, quark and pistachios with produce from Orange right on the platform but this time I had a deadline. The crew and I were about to board the Orange FOOD train (Food Of Orange District).
We boarded the train from Sydney to Orange, mingling with local food and wine producers and passengers while sipping on sparkle. I love talking to producers and hosted several on the train as we travelled. Ruth Swift from Printhie Wines, waxed lyrical about the cool climate of the Orange region being  ideal for growing Pinot Noir and Chardonnay to make sparkling wine. Greg Kocanda from Gaskill greens had brought a long a basket of seasonal  fruit and vegetables, Chris Blunt from Bondonga Lamb gave me some fleece to hold (and smell) while we talked all things lamb. Best of all were the baked scotch eggs which Amanda Walker, one of the hosts on the train made for breakfast.
Time flew and soon we arrived in Orange, known as Australia's colour city – and certainly it was bursting with colour as the leaves transformed into lush yellows, reds and oranges … yes oranges!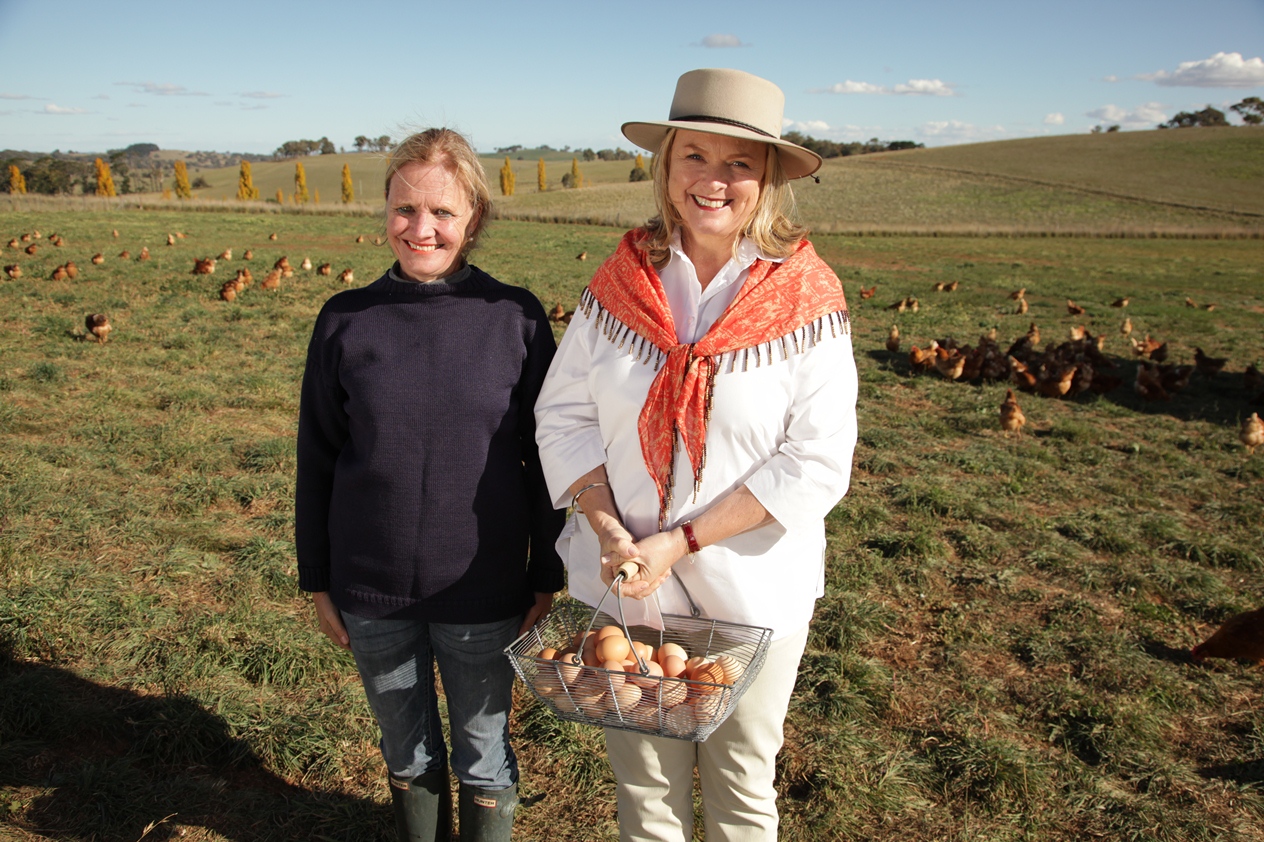 Eggsceptionally good eggs!
Next stop Egganic, a free range egg farm around 25 km south of Orange in Forest Reef. While Forest Reef is a tiny town with only one pub, it also has a 12 hectare farm with 2,500 chickens roaming free. Owner Jacqui Steele describes it as a Club Med for chickens- and their eggs seem to prove it, with yolks that are deep, rich and yellow and full of flavour.  Four beautiful Maremma dogs protect the chooks against foxes and other predators. The maremma is an Italian shepherd dog originally from the Alps used to protect flocks of sheep and here they peacefully co-exist with the chooks.
The buzz around town
Pardon the pun but honey has become the new buzz around town, so with my curiosity I wanted to visit a honey farm and headed south of Orange to Lucknow. The Lockwood family has been running Goldfields Honey ever since 'king bee' Grant ran away from home at the age of sixteen and started his love affair with bees. Their hospitality of the Lockwood family was wonderful. While the bees buzzed, we sipped on the honey ale they produce in their brewery and spoke about all things bees in the setting of the Beekeeper's Inn.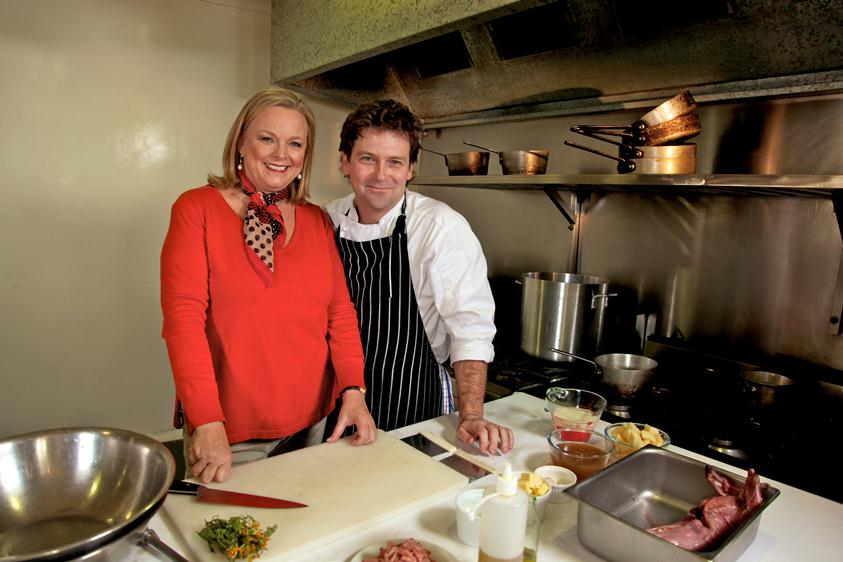 A step back in time
Just outside Orange, lies the historic village of Millthorpe, classified by the National Trust. However, I was seeking more modern delights, and owner/chef Tony Worland of award-winning restaurant Tonic, did not disappoint with his signature dish of rabbit boudin with broad beans, peas and vichyssoise sauce.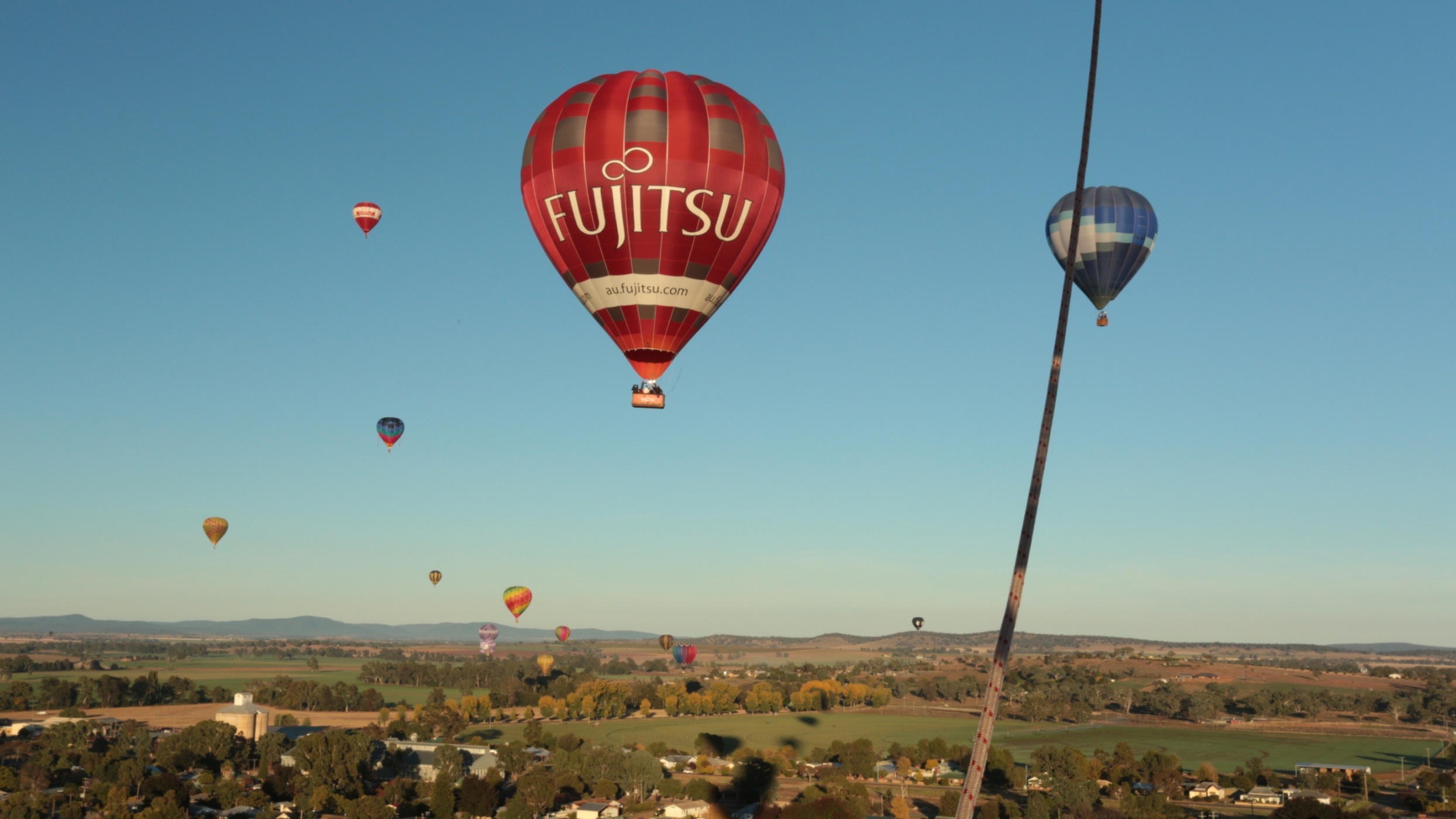 Up and Away!
But what's a show without some adventure? I was determined to get involved in the Canowindra Balloon Challenge . Canowindra lies just south-west of Orange and celebrates its title as Australia's balloon capital with an annual balloon festival. I was thrilled to be in town for the annual Balloon Glow and Night Markets and so got to sample local food and wine along with the spectacle of the night "burn". Next morning was a very early start as we went up with the dawn amongst myriad colourful balloons. My guide and balloonist Ruth, explained that the geography of the region is a basin and so offers a very stable flying environment, with breathtaking scenery to boot. It never ceases to amaze me how calm and peaceful ballooning is. An experience not to miss.
If you have enjoyed Lyndey Milan's Taste of Australia, the book of the same name is available from www.flamedistributionstore.com , the book was awarded 'Best TV Chef Cookbook in English' at The Gourmand World Cookbook Awards last year.