Recently I caught up with the lovely Toni Pearen when she interviewed me for her new show "Let's Do Coffee", which screens on Sundays at 1.30pm on Ten. So I turned the tables on her and asked her some questions! You can watch my episode on Sunday 24 May at 1.30pm on Channel Ten!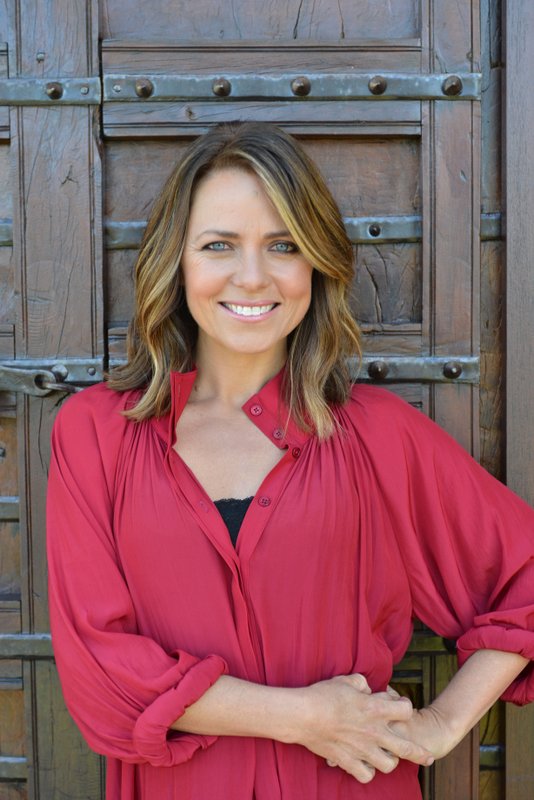 Friends unexpectedly drop by and you ask them to stay for dinner. What do you cook on unplanned entertaining occasions like this?
This happened today. I cooked a stir fry with basmati rice, lots of veges and tamari.
What's your favourite thing to eat and also to drink?
I adore Italian food. My favourite drink, Averna.
What dishes are in your repertoire?
About a thousand more than what there was 10 years ago! I would once burn water but now I'm a passionate and obsessed cook with 2 hungry kids!
What's your favourite Friday night meal and where will you eat it – home or out?
If at home we'll have a basic pasta with homemade sauce and parmesan but if we head out, it's Lucky and Pep's for pizza. My son's name is Lucky and the running joke is free pizza's for Lucky!
For a romantic night in or out, what's on the menu?
Something slow cooked like lamb shanks, Pinot noir and chocolate for dessert. Boys love a lamb shank.
What's your secret indulgence food?
Chocolate croissants.
What food couldn't you live without?
Garlic.
What's your favourite way to drink coffee?
I've recently fallen for the macchiato.
How do you make coffee at home?
Plunger with milk.
Do you drink different coffee at different times of day?
Maybe a macchiato early morning and a flat white for brunch.
What's your favourite aisle at the supermarket?
Whole foods aisle.
If you could have five foods on a desert island, what would they be?
I'm thinking coconuts, mango, avocado, bananas, dates and blend.
If you could only eat one meal for the rest of your life, what would it be?
Pasta. And no carb guilt!
What food would you quite happily never eat again?
Green chilli.
What's one ingredient you always have in your pantry?
Extra Virgin Olive Oil.
If you could invite three famous people to a dinner party, who would they be?
Drew Barrymore, Reese Witherspoon and Beyonce. Girls night in!
What's the greatest secret you learned while shooting your coffee TV series?
Indulgence is good for you.