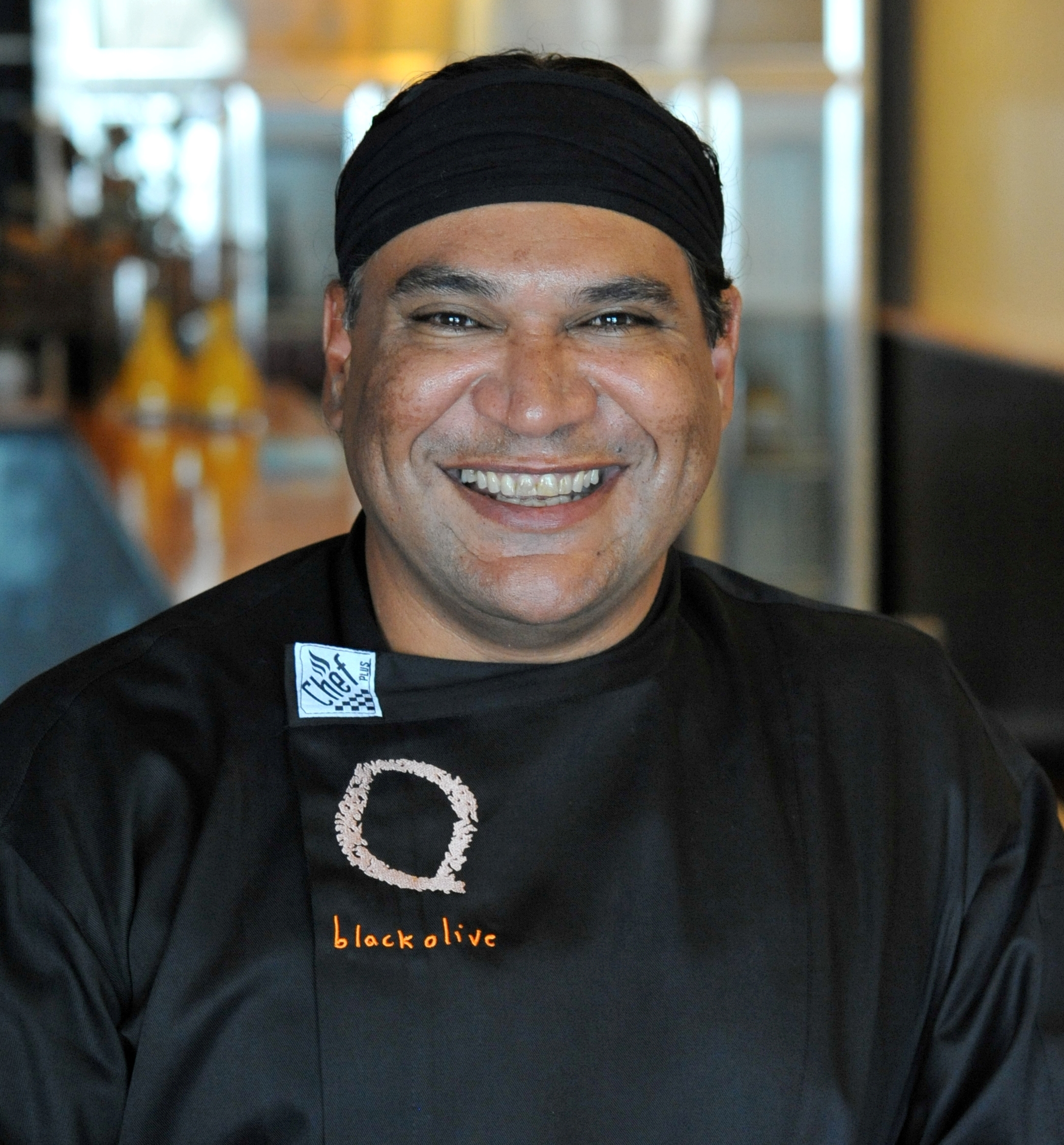 Earlier in the year I 'Grilled a Celebrity' with  Mark Olive, he makes a delicious Macadamia and Mustard Wallaby Stack and has kindly shared the recipe with us!
Serves 4
Ingredients:
500g wallaby steaks (butterfly cut)
1 sweet potato, thinly sliced lengthways
1 zucchini, thinly sliced lengthways
1 capsicum, cut into 4 equal pieces
Native mountain pepper
3 tspn seeded mustard
1 tspn honey
¼ cup crushed macadamia nuts
Pre-heat oven to 200?C.  Prepare steaks in a butterfly cut, coat with native mountain pepper.  Coat the zucchini, sweet potato, and capsicum with olive oil and cook on a hot griddle plate until tender and sprinkle with native mountain pepper.  Remove from griddle and set aside.  Sear both sides of the wallaby steak quickly on a very hot griddle until medium rare then set aside.  On a baking tray, layer the sweet potato, zucchini, capsicum and allaby, repeat.  Top with crushed macadamia nuts and place in oven until nuts are golden brown.
Sauce: Mix the seeded mustard and honey in a small bowl.  Place the stack on a plate and drizzle with the honey mustard sauce.  Sprinkle native mountain pepper around the plate and add some whole roasted macadamia nuts for presentation.