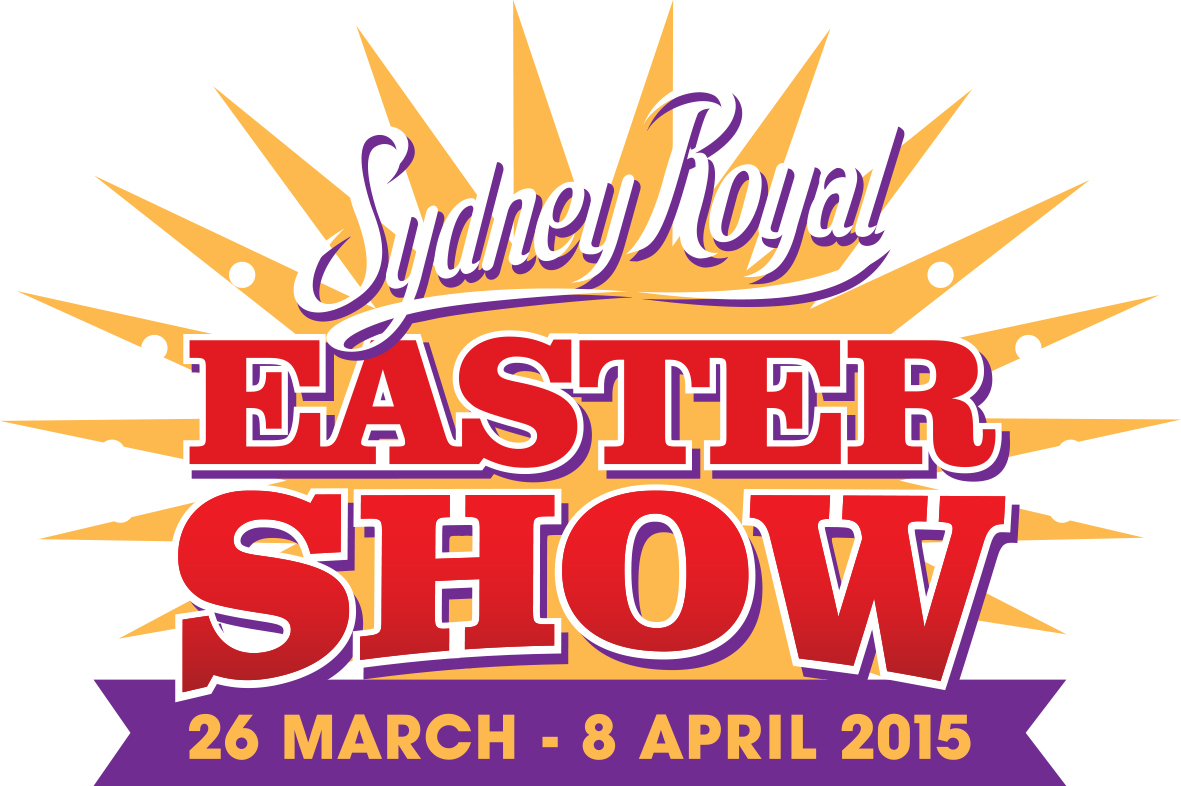 Old or young, the iconic Sydney Royal Easter Show has something for everyone, whether it be in the form of show bags, animal competitions, wood chopping, or fulfilling the inner foodie in you!
Anyone who has followed me knows that I am a proudly self-declared Show tragic. I love it! I've been cooking out there for more years than I care to remember. I am also honoured to be a Vice President of the Royal Agricultural Society (RAS) of NSW. The RAS is a not-for-profit organisation that encourages the sustainable development of Australia's agriculture and also runs the Easter Show annually. I also happen to be the Chair of Macquarie Group Sydney Royal Wine Show and the Founding Chair of the Sydney Royal Fine Food Show – giving me the opportunity to share my love and knowledge for food, wine and Australian farming – all three loves which come together in the Sydney Royal Easter Show!
This year I'll be hosting several Sydney Royal Talk and Taste sessions as well as giving cooking demonstrations in the Australian Women's Weekly Kitchen Theatre in the Woolworths Dome. Sydney Royal represents the competitive events held each year by the RAS.
For those who have never heard of it before, Sydney Royal Talk and Taste is a great opportunity for both novice and seasoned food and wine enthusiasts to meet talented Australian producers, industry experts and sample award winning products at the Easter Show. Daily sessions of 45 minutes have a different themed class to attend each day with four repeat sessions (10.30am, 11.30am, 1.00pm and 3.30pm) so you don't miss out! Sessions range in variety, so you could be sipping wines and pates on one day, tasting ice-cream with salted butter caramel the next and sampling premium beef with award winning extra virgin olive oil on another. Even better, if you spend over $20 at the Talk and Taste Tuckerbox in the Daily Telegraph Park and you'll receive a free gift! (Details here).
I'm hosting five out of the fourteen Talk and Taste sessions, with 702ABC's Simon Marnie and Fast Ed Halmaygi sharing the load on other days,  and would love you to join me at the following!
Saturday 28 March – An Indulgent Starter
Start your Saturday soiree with only the finest wines and pate's from the award winning McWilliams Wines and Julianne's Kitchen.
Friday 3 April – Jewels of the Sea  
Brilliant Foods are back and this year we're topping off their awarded Ocean Trout with delicious Garnishing Pearls from Nicholson Fine Food.
Saturday 4 April – Christmas in April
Carve up your Saturday with Kaczanowski's award winning Hams and top it off with Nicholson Fine Foods fantastic finishing vinegars for a delicious Christmas in April.
Sunday 5 April – A Sticky Easter Sunday 
An Easter treat for the adults! Experience Chocolate Mint's range of award winning confectionery with Topaque, Sticky & Muscat straight from the Sydney Royal Wine Show.
Wednesday 8 April – Last Day Extravaganza
This is a day not to be missed. Not only will you taste Kaczanowski's award winning beef pastramia, but Yabby Lake who won a shopping 6 trophies in the 2015 Macquarie Group Sydney Royal Wine Show are sending their talented wine maker, Tom Carson and their wine!
Tickets now available for purchase online by clicking here.
Attendance to Talk and Taste is only $15 (or $10 for members) not including booking fees. All Talk and Taste sessions are held The Daily Telegraph Park which is close to the Olympic Cauldron.
THE AUSTRALIAN WOMEN'S WEEKLY KITCHEN IN THE WOOLWORTH'S FRESH FOOD DOME
Sessions in this popular area are on every half hour and start at 11am each day with the last Celebrity session at 5pm.  It's a whole new look and fit out this year and it costs nothing to attend! There are wonderful recipes brought to life from The Australian Women's Weekly, Sydney Fish Market, Steggles and others – and all with tastings from the amazing kitchen behind the stage. Also, each day at 2.30pm the Sydney Royal Wine, Dairy and Fine Food Shows are brought to life with talks and tastings (for everyone seated)  from some of the winning producers. so take the weight off your fee, sit down, learn and taste!
Tuesday 31 March and Tuesday 7 April at 11am
It's Pork fest time so at both these demonstrations I'm demonstrating with this great Australian product. did you know that Australia has the highest standards for pig welfare in the world? Best of all, I am not only demonstrating simple pulled pork from my TV series and book Taste of Australia,  but also pork san choy bau.
Celebrity Showcase at 5pm on Easter weekend, 3rd, 4th and 5th April

Each day a different celebrity finishes the day in the kitchen with a presentation.  I'm doing Cocktail (half) Hour on my days, with finger food from my TV series and book Taste of Australia and a cocktail thrown in. Join me for the fun!
Lyndey's guide to planning your day at the Show
Download the Easter Show app (available on Google Play and iTunes) to help you plan your day. The show is open from 9:00am to late every day so you have plenty of time to pack all your planned activities in.
Avoid the crowds by choosing to go during non-peak periods if possible. The busiest day of the show tends to be Easter Friday and of course public holidays and weekends will be busy too. Otherwise head in early or later during the day during peak periods as the crowds tend to be smaller then.
Skip the ticket lines and pre-pay your tix in advance.
Get your bearings in advance by having a look at the Show Map.
Plan how you'll arrive – a Showlink ticket includes public transport, so why not avoid the carpark and take a train instead?
If driving really is the best option for you, book your car spot in advance. On peak Easter Show periods such as weekends and public holidays, the car parks are likely to reach capacity so avoid missing out and book your spot for $25 online by clicking here. Please note that you can book up until 11.59pm the previous night you plan to attend!
Pre-book a seat in the Spotless Stadium to ensure you don't miss a good spot for for the woodchopping challenges, rally drivers, whipcrackers, rodeo and much more for only $10.
Read up on what shopping you might like to do and make yourself a budget for the day.
Visit the Show Planner to check what's on, what time and where!
Book some night time entertainment! If you're attending the Easter Show during a Sunday evening, adults (18+) can book tickets ($10) in the Big Top Amphitheatre to be entertained for 2 hours from 9:30pm by an escapologist / razor blade swallower, African acrobats, tap dancers and much more!
Pre-pack your bag before you get going – don't forget essentials like sunscreen, hats and sunglasses, bottled water, snacks, cash (to avoid ATM lines), a bag with plenty of space (where else are you going to put all those showbags??), hand sanitiser (especially if you'll be petting animals) to keep you going through the day. Don't forget to dress comfortably with good shoes as you'll be walking around all day!
Related Links
This year's weird and wonderful Royal Easter Show food