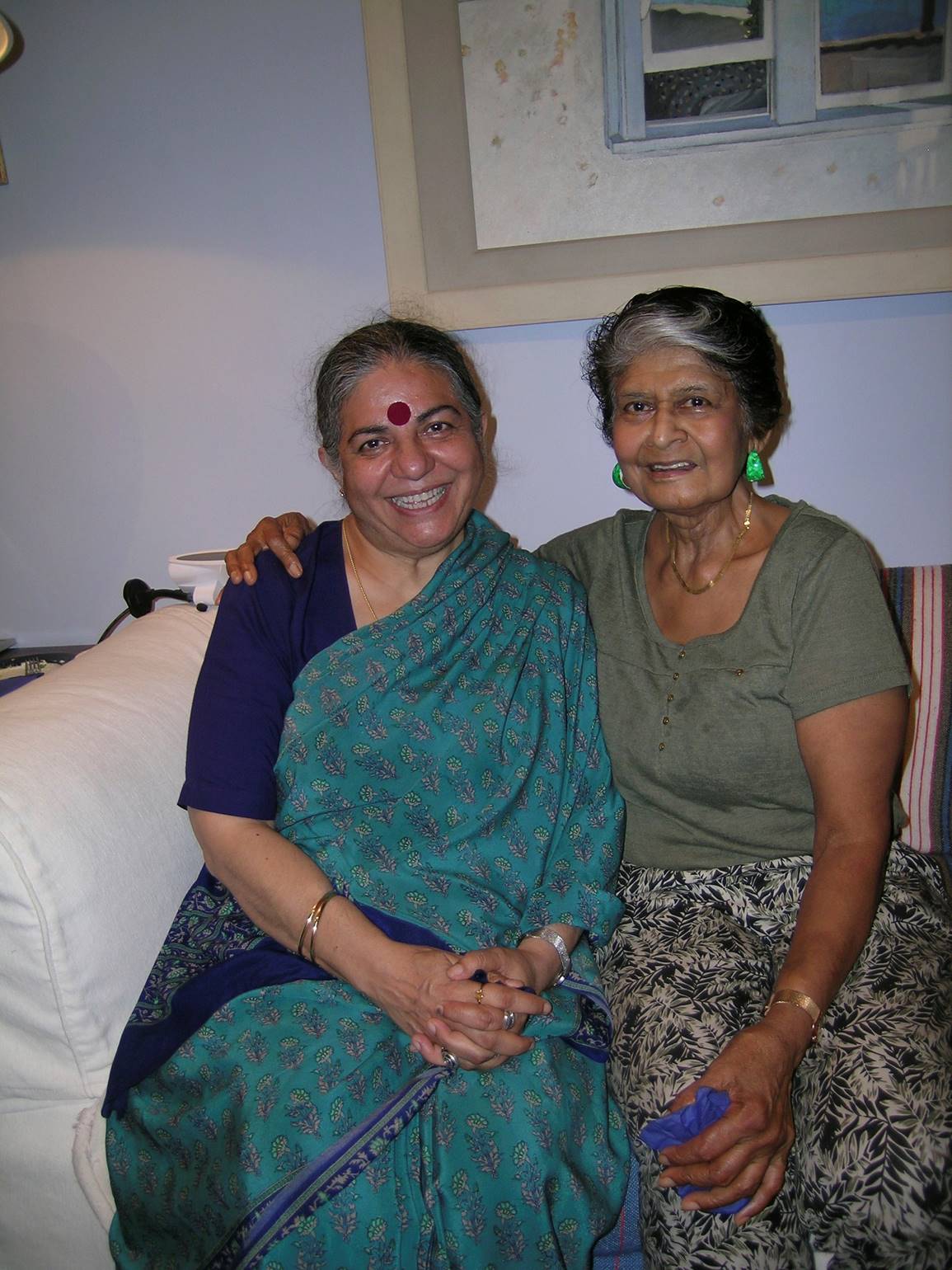 Dr Vandana Shiva and Carol Selva Rajah
I recently had the pleasure of dining with Dr Vandana Shiva, a female scientist from India who specialises in ecology, eco-feminism, author of 20 books and winner of the Sydney Peace Prize. Dr Shiva promotes healthy soil, seeds and food and is well known for her anti genetically modified food activism. It was a private gathering of like-minded foodies where we enjoyed a delightful vegetarian feast mostly prepared by my good friend, Carol Selva Rajah, herself a well known author and talented chef.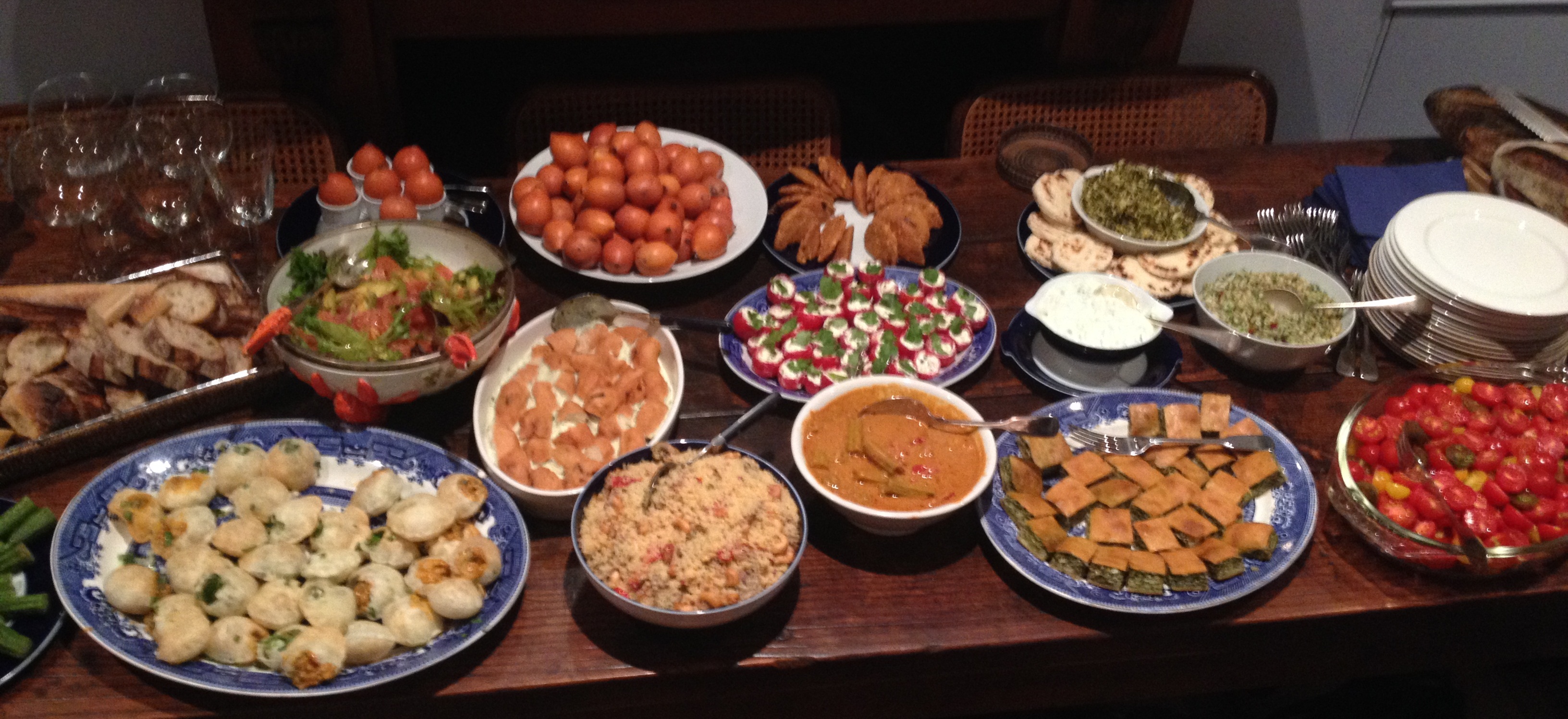 Some of the dishes we enjoyed included;
Cherry tomatoes stuffed with Persian feta and wasabi
A stunning Nepali style pomelo salad which included salt, lime juice, pepper, avocado and mint, dressed with Kashmiri chilli powder (which is lighter than regular chilli powder)
Avocado and mint dressed with lime juice and seasoning
Black lentil vadai (savoury fritters) served with a cucumber raita – made by grinding black lentils into a paste, fried into vadai, then soaked in the cucumber raita.
Couscous salad with sundried tomatoes, cashews, lime juice and raisins drizzled with a curry tamarind sauce
Pani puri (a popular Indian/Nepalese street food) or puffed wheat puri balls, stuffed with boiled potato pieces and coriander, deep fried then just before eating each guest could pour a sweet tamarind sauce into a small hole made in the top.
Okra steamed with salt and vinegar served with a chilli tamarind and tomato sauce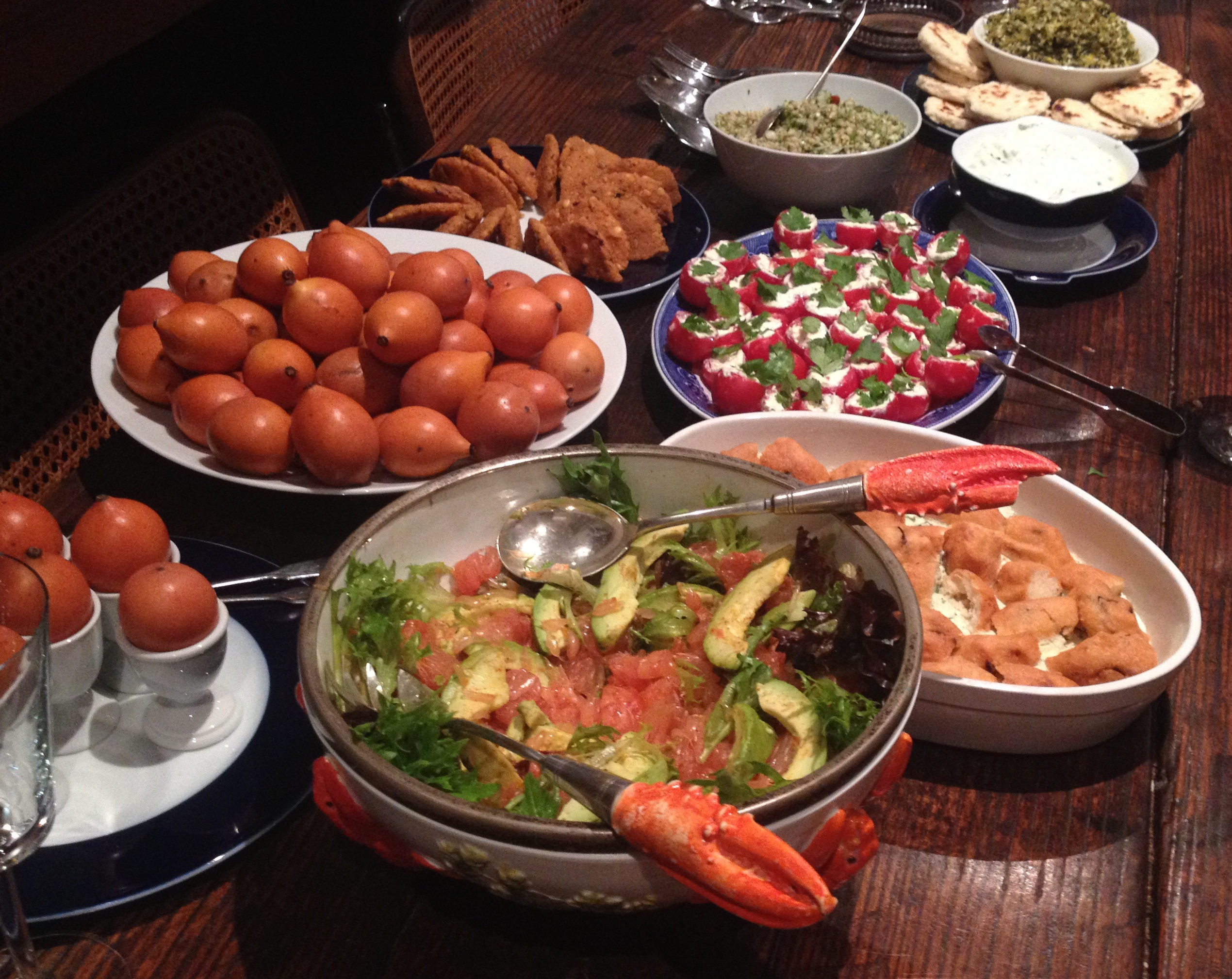 Enjoying some sweet and juicy achachas for dessert!
Watch Dr Shiva's video, "Planet on a Plate – Eating and Farming for our Future" by clicking below.
Thank you to Carol and Dr Shiva for a wonderful dinner!