I love cooking and find it relaxing at the end of a long, busy day. The challenge, however, is more the shopping. So I like to always have a good stock of goodies on hand so I can create without the trek to the shops. Though again, I do enjoy a Farmers' Market on the weekend.
Having a well stocked pantry, refrigerator and freezer makes it easy to plan and prepare meals, eat healthily and avoid the dreaded "what's for dinner?"
Get organised
It might sound simple, but an organised pantry can save time: keep like items together, eg tins, spices, oils and vinegars
Make a shopping list to avoid doubling up and 'impulse' purchases
Buying meat and poultry in bulk will save you money, however make sure you pack and wrap in serving sizes suitable for your family before storing in the fridge or freezer
Storage 
Keep your eye on use by dates
To prevent spoilage, make sure all food is sealed and wrapped correctly, preferably in airtight containers, particularly in the pantry
Freezer items should not only be wrapped correctly but also labelled with contents and date
Other top tips
Learn to improvise, eg if a recipe calls for balsamic glaze you can easily substitute balsamic vinegar with a little brown sugar mixed through. Or vinocotto.
Many basic items can be in a multitude of recipes, eg simple tomato pasta sauce can be mixed with mushrooms and bacon for a quick pasta sauce or used as a braising liquid when slow cooking cheaper cuts of meat or even in a lamb curry. Add some spice and it can work as a dip.
As tempting as it might be to exist on creamy pasta and chocolate, pantry staples should really include all the food groups.
Cooking with spices can certainly add a new dimension to recipes; however although ground spices can keep up to 18 months and whole spices 3 years, always smell before you use them – it may be best to buy these in small quantities unless you use a lot of them.
Make a date, perhaps yearly, to clean out your pantry; check for nasty pantry moths, wipe down the shelves and check all use by dates.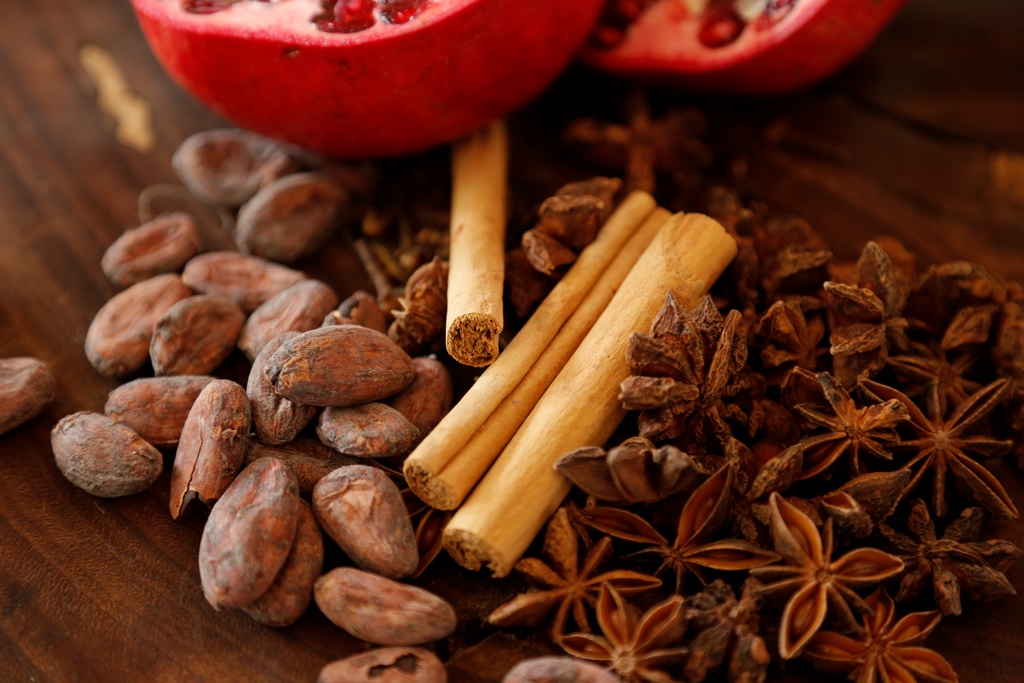 Lyndey's basic pantry
Baking: plain and self-raising flour, cornflour, caster sugar, brown sugar, baking powder, vanilla extract, honey, cocoa and dark eating quality chocolate for cooking.
Grains, rice and noodles: basmati rice, arborio rice, (I have calasperra too but only because I love paella!) spaghetti, penne, dried rice noodles, couscous, lentils, quinoa and rolled oats.
Tins: tomatoes, coconut milk, tuna, salmon and pulses – kidney beans and chick peas. Chipotle in adobo – my latest fave for zapping up all manner of things.
Oils: Australian extra virgin olive oil, peanut oil and sesame oil.
Vinegars: red and white wine, apple cider, balsamic and caramelised balsamic.
Sauces: soy, oyster, fish, Thai sweet chilli, tomato, BBQ, Kecap Manis.
Spices: whatever are your favourites, but most commonly used include ground cumin, ground coriander, black peppercorns, cinnamon , cloves, chilli, ginger, paprika, nutmeg and saffron.
Condiments: sea salt, Dijon and whole grain mustard, horseradish.
Miscellaneous: coffee beans, corn thins, biscuits for cheese.
Freezer: apart from meat and poultry I have end cuts of sourdough for breadcrumbs, stock (chicken and beef), bacon, frozen peas, butter puff and filo pastry, and frozen berries.
Fridge: red currant jelly (for great sauces), parmesan cheese, butter, eggs, Greek yoghurt (for breakfast, dessert or as the base for a sauce/dip) milk, wine and champagne.
Fruit and veg: onions, red onions, garlic, potatoes, lemons, carrots, celery, mushrooms.