I am on a new adventure. Hosting a 21 day Gourmet Mediterranean tour with Travelrite International. We begin with three days & nights in Rome, then go via coach to Civitavecchia.
I arrived in Rome the afternoon before my cruise guests were to arrive, coming straight from a wonderful weekend with friends in Athens – but that is another story. I checked in and had a recce of the surrounding area & met up with our Tour Manager for the cruise. She had backed up from another trip and was not well so I went exploring myself for dinner. I found myself at Eataly, Piaza della Repubblica 41, 00185 Roma (eatalyrepubblica@gruppoethos.it).
Only open for two months, it is more than just a restaurant, it is an establishment over many floors featuring only Italian and mostly organic products divided into different mini restaurants: La Pasta, La Pizza, La Carne, Il Fritto, I Salui e I Formaggi, La Pasticceria, Lait Gelato, Enoteca e Birreria, Il Bar and Il Mercato. You can actually eat any of the specialities and the whole menu in any of these areas including take away. Dried and fresh pasta, pizza made with organic stone-ground flour and four types of dough; Piemontese beef meat breed, from Slow Food protected area of "la Granda" or Gruppo Ethos' Black Angus;  all types of fried fish, meat and vegetables; cold cuts and cheeses; pastry art by Luca di Montersino and Gruppo ethos pastry chefs, amazing gelato made only with milk from real Piemonte cattle from mountain grazing lands and an enticing wine and drinks list.
I love this sentiment I found – eating is an agricultural act!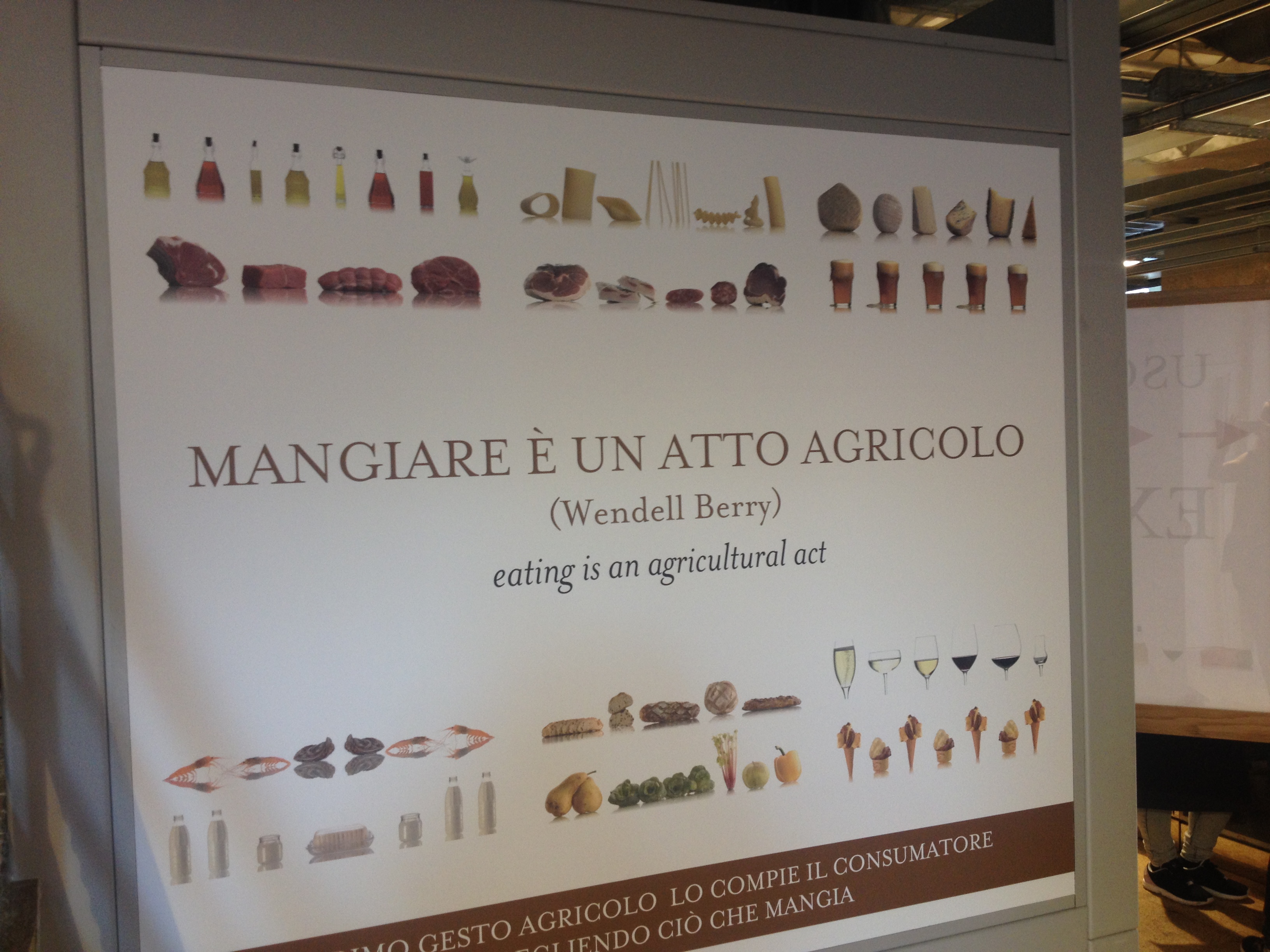 Waiters dash about attired in jeans, sneakers and white t-shirts with ear pieces. Bread is delivered in a paper bag. I chose the Black Grill comprising a seletion of three lesser known cuts of Black Angus cooked on a pit – the top of the neck, shoulder and bavette. Being cooked together, the thinner piece was over done but the rest was fine. On the table are four peppergrinders – Pep Nero, Malaaetta, Szechuan and Cubebe. With this I had some pinach, a glass of nebbiolo and then a Barolo. Total cost 45.50 euro.
Tuesday 8 September 2015
Next morning I was up in plenty of time to welcome 30 travellers who were to become my companions for the next three weeks. Then it was off on a tour of Rome to keep them awake and wait for their rooms to become available.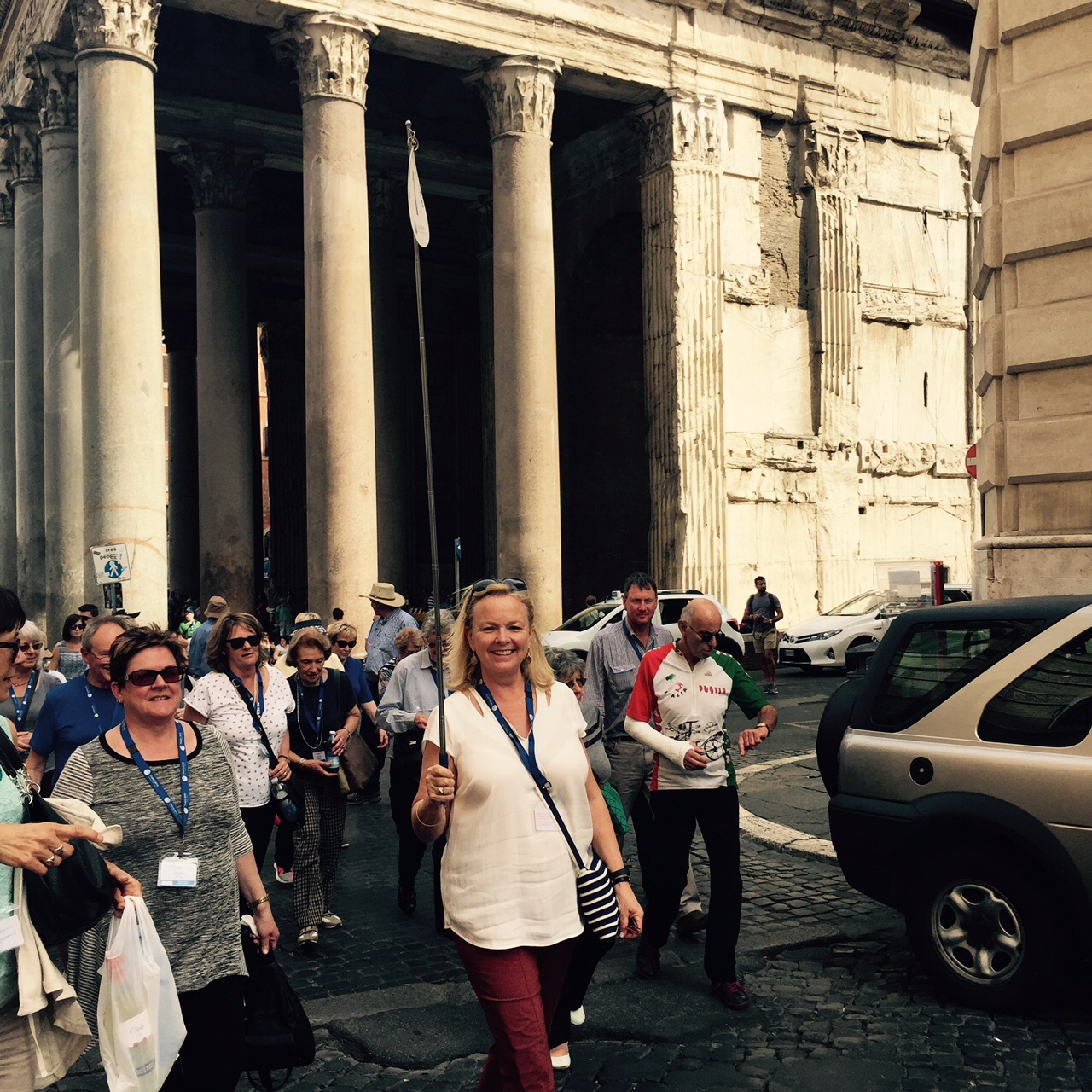 Our tour Manager was still not well, so I stepped in, but fortunately we also had a guide and were both driven and walked around the Italian capital (as it became in 1875).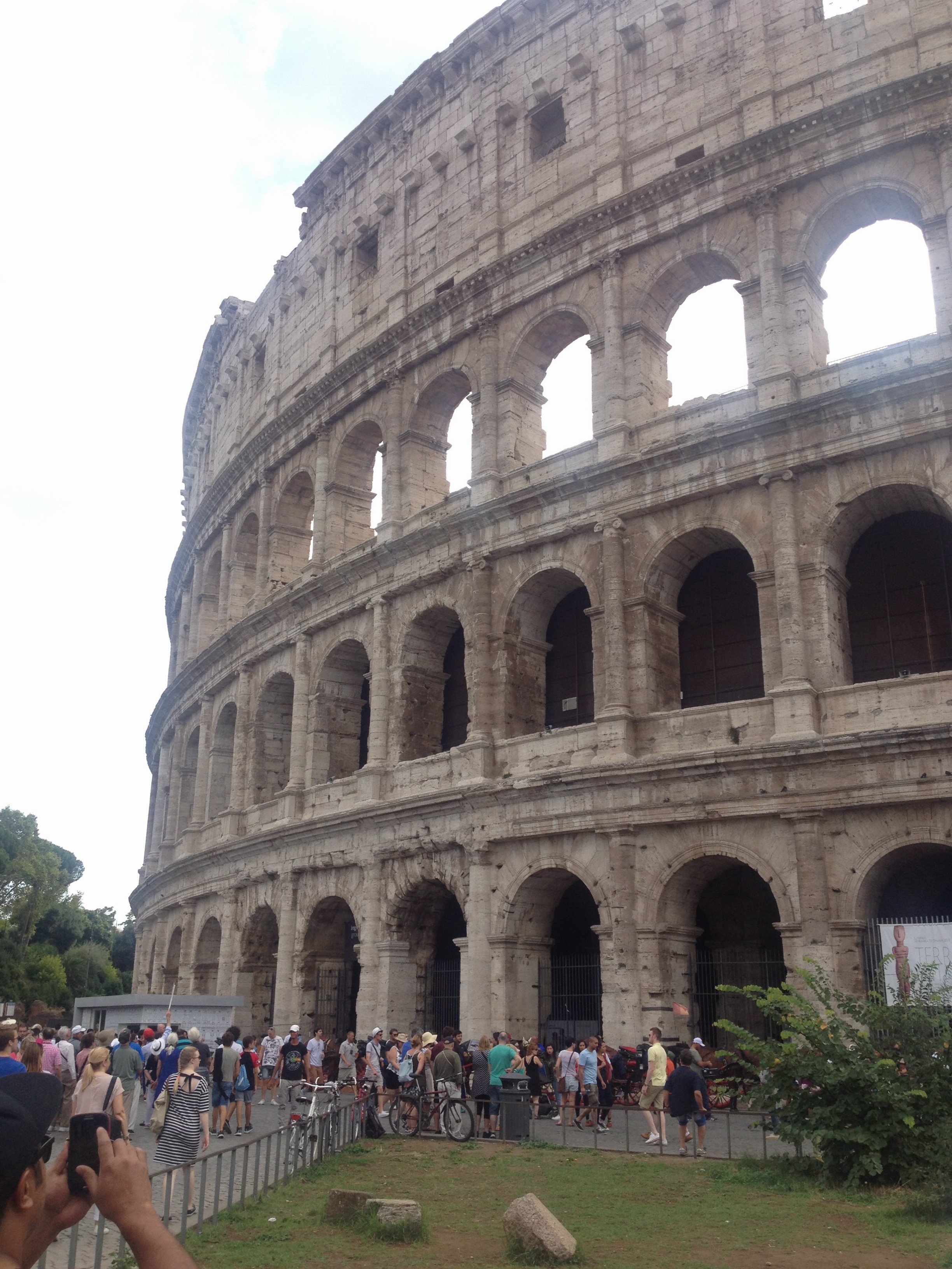 The Colosseum
Our first quick stop was at the Colosseum also known as the Flavian Amphitheatre. The largest amphitheatre ever built it is an elliptical amphitheatre constructed of local Travertine limestone in the centre of Rome just east of the Roman Forum. Built by three emperors and finished during the reign of Domitian (81-96) AD. It could hold 80 000 spectators and was used for gladiatorial contests and public spectacles. The Colosseum is currently undergoing a process of cleaning and stabilisation of the stone.
Rome is incredibly busy with tourists and so places like The Spanish Steps leading up from the Piazza di Spagna are somewhat spoiled for me. One of the most famous squares in Rome, the Piazza di Spagna (Spanish Square) owes its name to the Palazzo di Spagna, seat of the Embassy of Spain among the Holy See. I was happy to climb the 135-step staircase.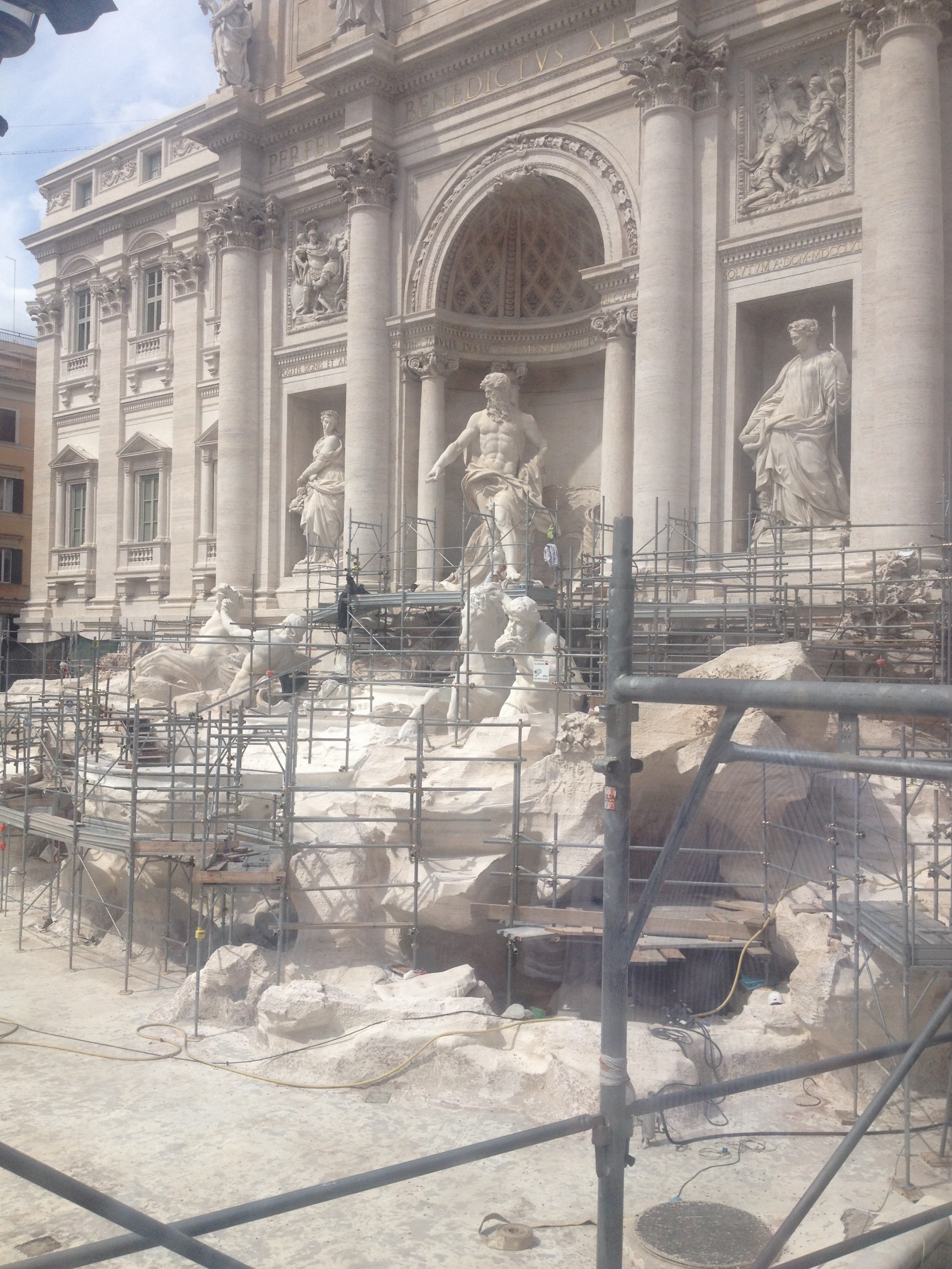 Located at the junction of three roads (tre vie) in the Trevi district of Rome is the Trevi Fountain, the largest Baroque fountain in the city and one of the most famous in the world is under renovation but still crowded.  Tradition has it that, if you throw two coins over your shoulder into the fountain, you will return to Rome.
Well, I've been here at least three times but sucker that I am, I threw a coin in – at least it goes to help Rome's poor.
The best historical site for me was the Pantheon (now an operating church), built by Marcus Agrippa and rebuilt by the emperor Hadrian in 118-125 AD. Inside is the tomb of the painter Raphael. The floor is the original Roman marble. Look up and there is a wide circle open to the sky – and yes, water does come in!
However, I did manage a fabulous lunch with some new friends. Restaurants sported porcini and other mushrooms outside – so who could resist porcini risotto or gnocchi – all washed down with excellent Italian wine!