Taste of Australia encore continues this Sunday 2nd October at 12:30pm on Foxtel's LifeStyle FOOD.
The Kimberley, one of the world's last great wilderness areas is so vast and rugged that if you get the chance to take a joy flight on the Kimberley Aerial Highway – a collection of landing strips in some of the most remote and extraordinary locations – you must!  You'll see some extraordinary sights such as the Bungle Bungle range in World heritage listed Purnululu National Park and Lake Argyle – the largest freshwater lake in the Southern Hemisphere – more than 22 times the size of Sydney Harbour.
A great introduction to the River was travelling along it in a North West Airboat. An amazing and very noisy vehicle, necessitating the wearing of ear plugs, but also one which can go pretty fast, up to 80km per hour but usually a mere 50 – 60k on a tour – and of course I had to have a turn! It is propelled by a reverse plane engine and can go up over the banks, but more importantly, as my host Hugh Walsh promised, I saw some big saltwater crocs and smaller freshwater ones too! He switched off the engine so we could drift by one which was up to 5 meters long!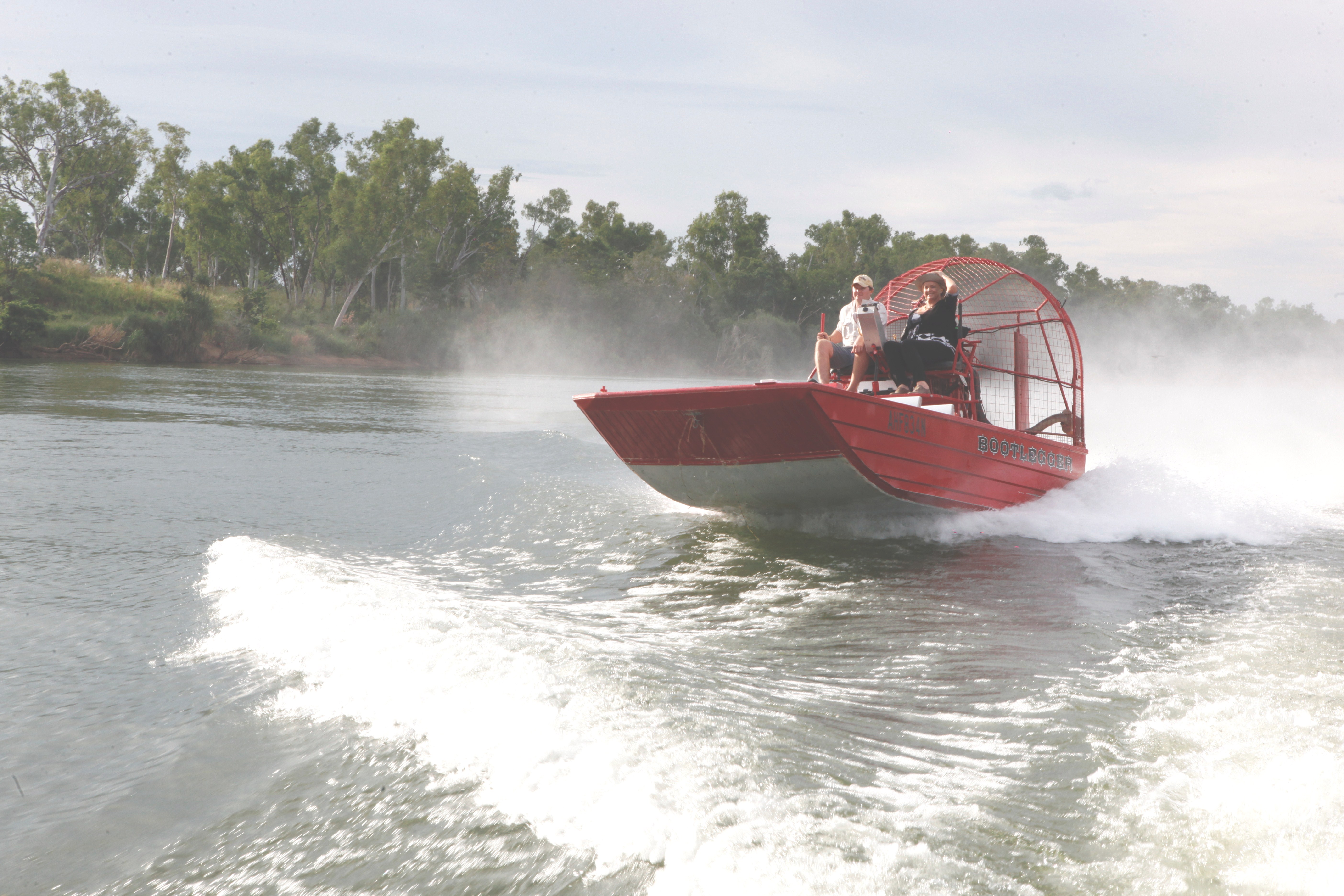 There is something frontier-like about the Kimberley. It seems to attract people who want to try something new and give it a red hot go. Certainly there was something special about everyone I met there.  Staying in the local pub, it was fun at night to watch "Kununurra Idol"!
I had never been to the rugged town of Kununurra before.  It's the gateway to some of Western Australia's most remarkable natural attractions including the mighty Ord River and Lake Argyle. In fact Kununurra means "big water" in the local Aboriginal language. It's this seemingly endless supply of water which nourishes an expanding farming food bowl.  It's also home to the Argyle Diamonds Ord Valley Muster – which celebrates the unique culture and profound talent of the East Kimberley.  So what better time to go?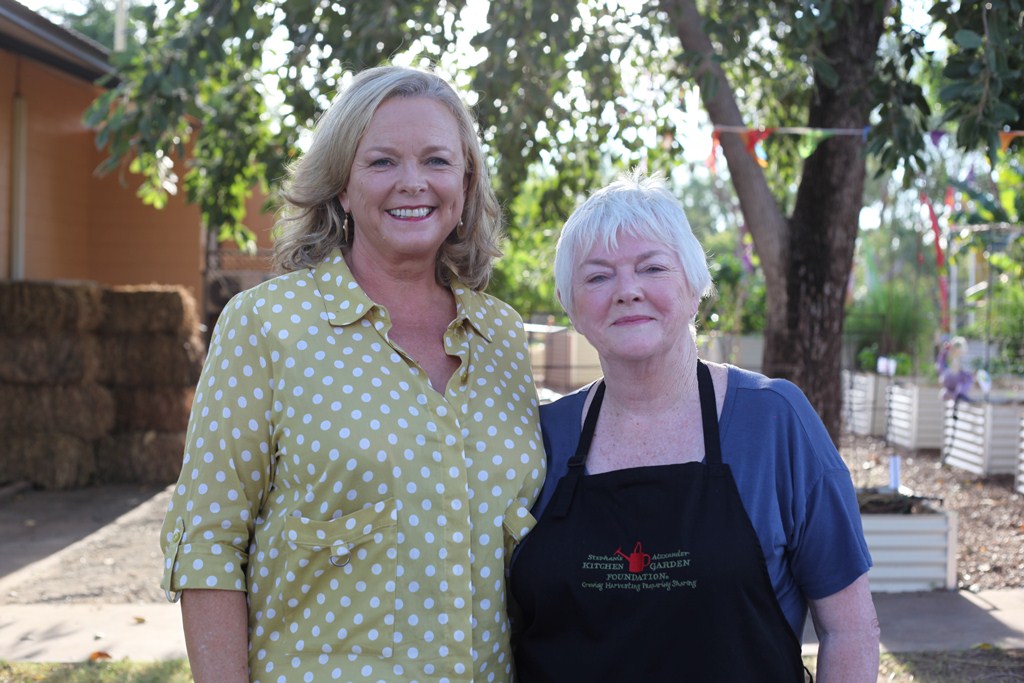 This event attracts people from far and wide and I was delighted to catch up with my dear friend Stephanie Alexander who was there with her Kitchen Garden Foundation visiting Wyndham Community School. I took the opportunity for a tour of the garden which grows an endless variety of fruits and vegetables suitable for the climate before cooking a spiced Kangaroo and paw paw salad.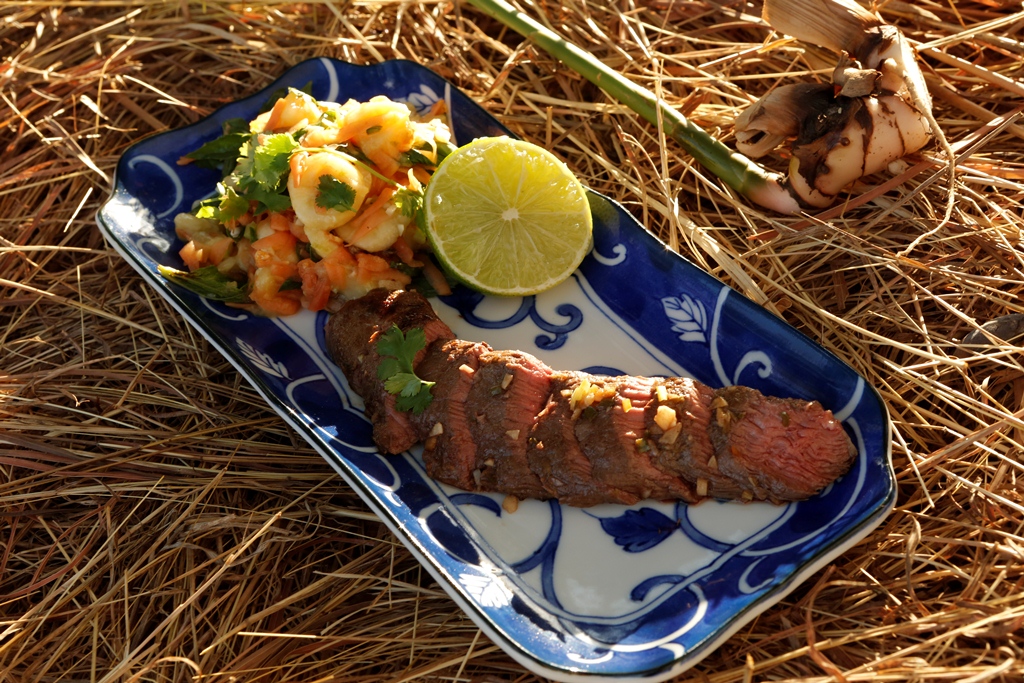 Closer back to Kununurra, amongst the stunning sugar cane fields, I met local legend Spike who despite his American accent, showed me some dinky-di Kimberley spirit at the Hoochery Rum Distillery. It's sure a different thing to make from sugar cane rather than sugar!  So I used this award winning Rum to create some Rum & Raisin Brownies.
Apart from learning how to cut cane – and yes that knife is really, really sharp, I tasted the range of rums Spike makes.  It's sure a different thing to make from sugar cane rather than sugar!  So I used this award winning Rum to create some Rum & Raisin Brownies.
One of the distinguishing features of The Kimberley are the mighty boab trees.  There are eight species of boab in the world: six are indigenous to Madagascar, with one native to mainland Africa and the Arabian Peninsula where they are known as the Baobab, and one in Australia – our Boab. I learned quite a bit about them from Mandy Dietrich from Boabs in the Kimberley. While she grows some boabs herself, she also has a license to pick boab seeds on certain properties, the license being necessary because the tree if of aboriginal significance. Known as larrkadiy, the tree is held in high regard by indigenous peoples as having a strong spiritual presence. Boab seeds come from the woody pod on the boab tree. Some people call this a boab nut but it's not no relation to a nut. You open the woody pod to sift through the boab fruit (it has a chalky/powdery consistency) to get the boab seed. This looks like a little kidney bean. The boab tuber grows from a seed like a carrot and it is 7-10cm long. The flesh of the peeled boab is white crisp, fresh and crunchy and it tastes like a water chestnut. Mandy makes a range of chutneys and jams and she also juliennes the tubers to give her chutneys crunch and texture.
Appropriately, I met up with Mandy in Celebrity Tree Park where trees are dedicated to famous Australians – but as  Indigenous people believe that each boab has their own individual personality, and Mandy refers to them as "he", perhaps  the real celebrities in the park ARE the boabs!
Then it was on to 200 hectares of sustainable farm land in the Ord Valley to find out about an ancient grain that's the darling of the health food world, the Chia seed. I met Chia Farmer, Fritz Bolton, who has a very real connection to his soil and his land to find out. I found it really moving when he picked up soil in his hands and rubbed and sniffed it and said –" I wish I could wear it"! He spoke passionately about  the fascinating world of this super seed.  Then, right beside the irrigation channels I used some chia seeds to crust chicken with Moroccan flavours.
And this outback celebration would not be complete without an epic muster; so I headed to the location of Baz Luhrmann's film, "Australia" to witness an aerial muster of 2,000 Brahman cattle on a property the size of a small European country. This is outback adventure on a plate!
If you have enjoyed Lyndey Milan's Taste of Australia, the book of the same name is available from www.flamedistributionstore.com , the book was awarded 'Best TV Chef Cookbook in English' at The Gourmand World Cookbook Awards last year.