Taste of Australia encore continues this Sunday 9th October at 12:30pm on Foxtel's LifeStyle FOOD.
I was really sad to be filming the final episode of Lyndey Milan's Taste of Australia. Our country is so vast and there are so many wonderful farmers, producers, winemakers and characters that I feel we have only scratched the surface of this vast land of ours. I have been especially pleased to bring these people and places alive to the world and have been so touched to hear from people who have seen the series on airlines or overseas.
We took well over a year to shoot this series, because I wanted to show Australia in all her climates, and not do the predictable; so different regions in different weather. We have stayed all over from lovely accommodation to the most basic. However, the Mercure in Broome really looked after us on this, our final location.
And what a way to end!  Visiting the exotic pearling multi-cultural town of Broome in Western Australia where the outback meets the ocean in WA's West Kimberley. Broome is an oasis of colour, culture, characters and delicious food,  a country town with a real multicultural mix. Thanks to its long history of attracting pearlers from around the world, there are nearly 60 languages spoken in the area.
I'm a pearl girl from way back, so I had to see it at first hand on a boat tour to learn about the coveted South Sea pearls and how they are cultivated in a pristine enviroment and harvested at Willie Creek Pearls. They are truly wondrous and I treasure mine more than ever now. I also made sure I got some of their by-product, pearl meat which is like a cross between abalone and scallops and needs delicate handling.
I was able to combine the outback with the ocean in my creation of native spiced Pearl meat as I cooked on an old pearl lugger at famous Roebuck bay  in the heart of Broome's "Chinatown" complete with pearling memorabilia.
I dusted the pearl meat  with native Australian spices, which seemed appropriate – lemon myrtle and native pepperberry  – cooked it very briefly with ginger and garlic  and put it back in the shell dressed with lime juice and herbs.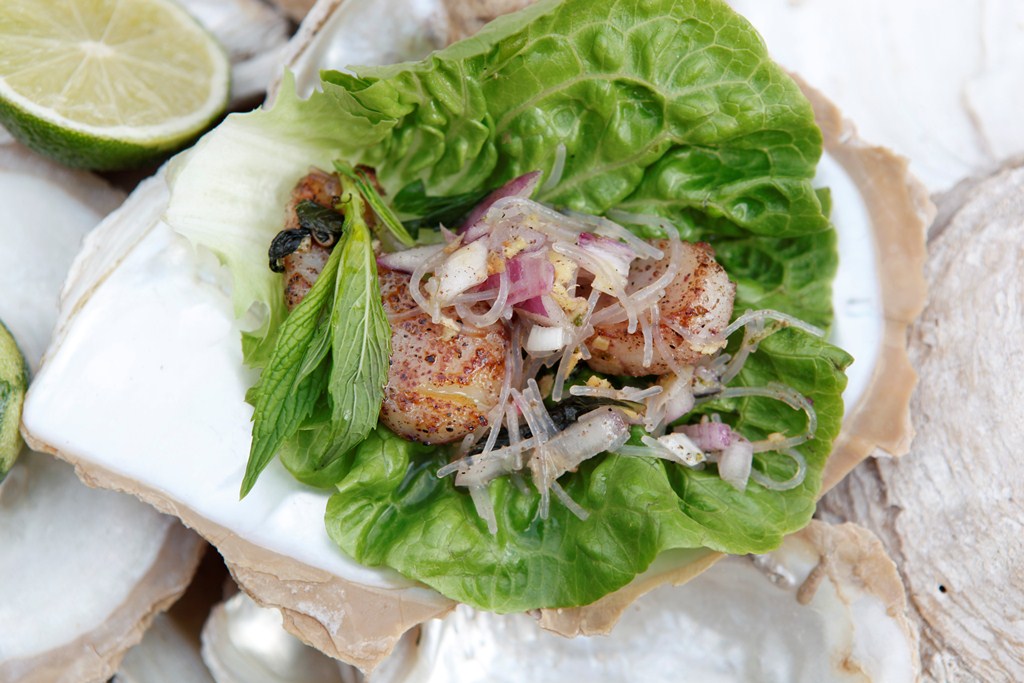 Then I was off on the world's only limo trike on a bush tucker foraging and tasting trip for some of the 50 different varieties of indigenous spices and berries.
There is just so much to see and do whether you are an active tourist or a beach babe. The scenery is extraordinary but this series has been much like a Girl's Own Adventure, so I was off to the Malcolm Douglas Crocodile Park where I fed a mighty rogue crocodile amongst others  and got snap happy with newly hatched babies who can still deliver a peck.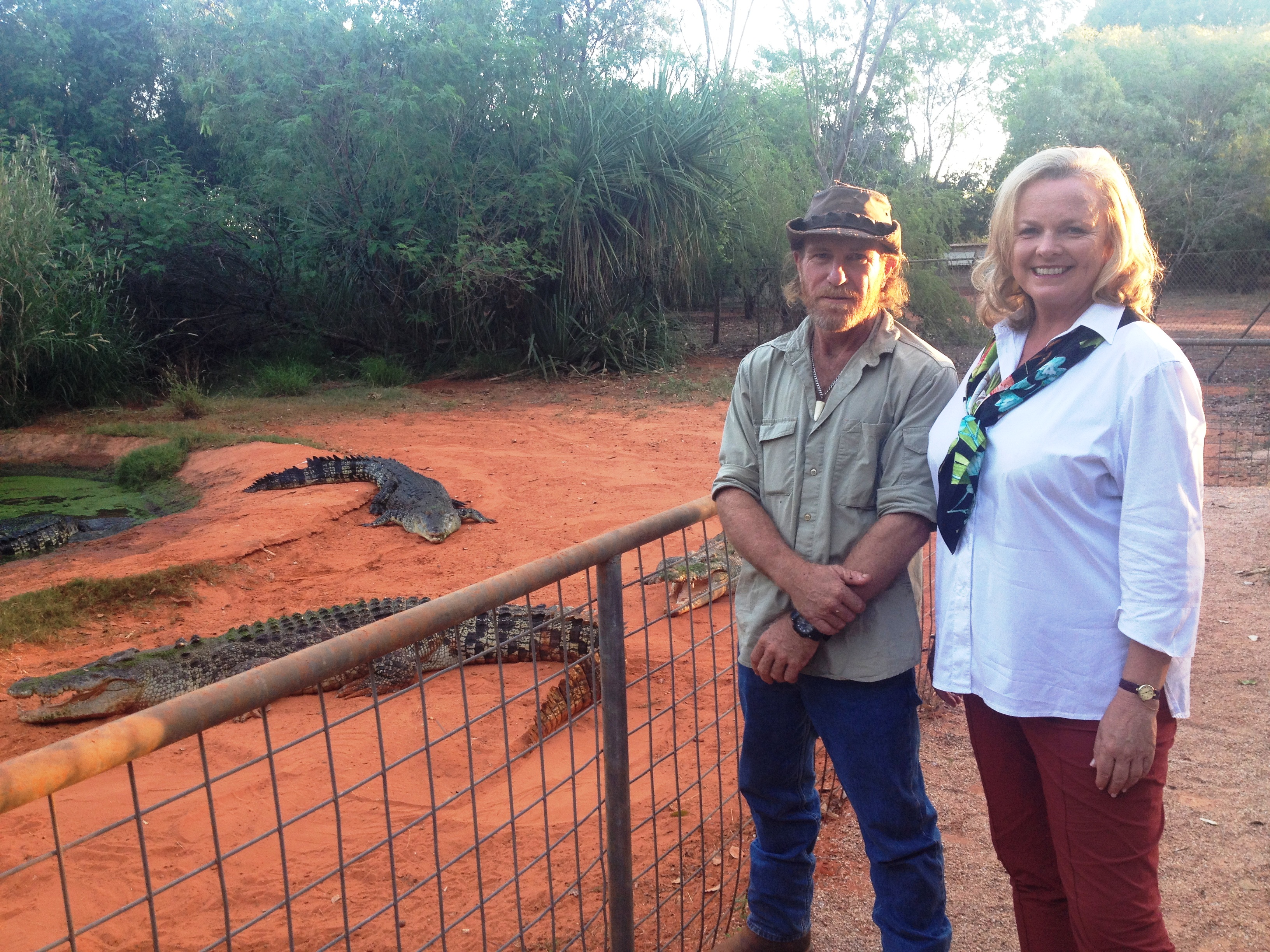 At Eco Beach resort, a mud bath was on the menu but for me the absolute highlight was going mud crabbing to a secret location with a delightful young indigenous man, Dom. His father had taught him the ways and respect for mudcrabbing; no females must be caught and only males over a certain size. We were knew deep in sinking mud and it took quite some patience before he could entice a couple out of their hiding holes on the beach. In the meantime, we also rescued a turtle which was grounded by the receding tide.  Then Dom lit some driftwood on the beach and 10 minutes later (5 minutes on each side), I had one of my most unforgettable taste experiences. Mud crab, freshly smoked over the driftwood.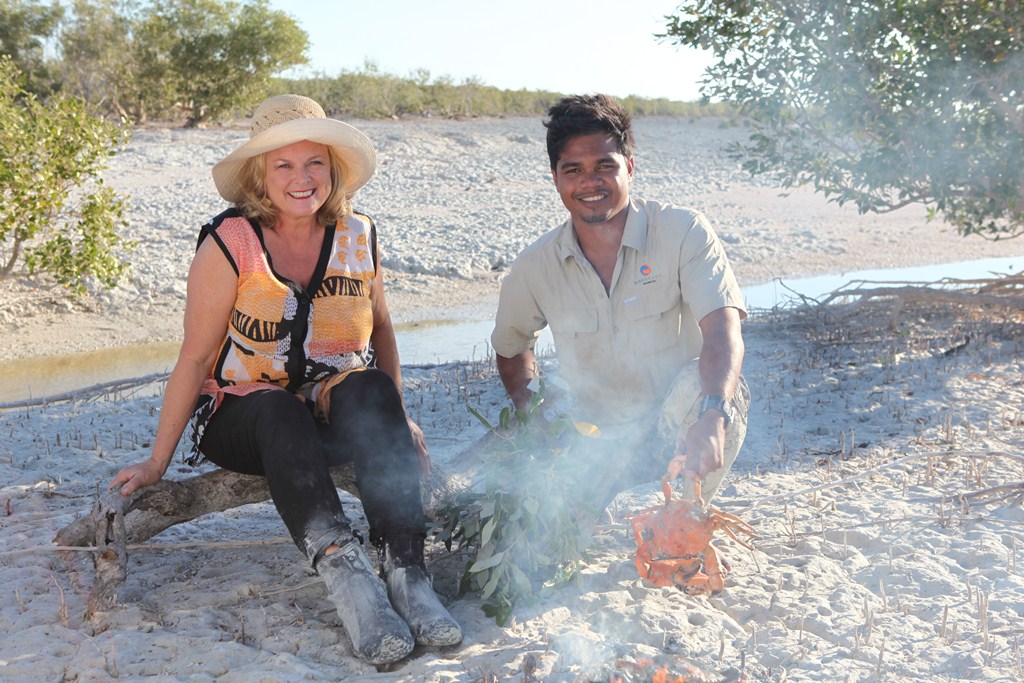 My next experience was one of great contrast as I mingled with VIPs at the right royal sporting spectacular, the glamorous, barefooted Pinctada Cable Beach Polo. This is one of only seven beach polo events in the world and attracts some of the world's top players. Established in 2010 it now attracts over 3,000 spectators. As it happened some friends were there and I entered into the spirit of the occasion, close to the galloping hooves of the polo ponies.
Finally on the crisp white sand of cable beach, I cooked with chef Nick Wendland, as he showed me some of his recipes for the picnic canapés he served at the polo.
Then there was time for just one more spectacular sunset …..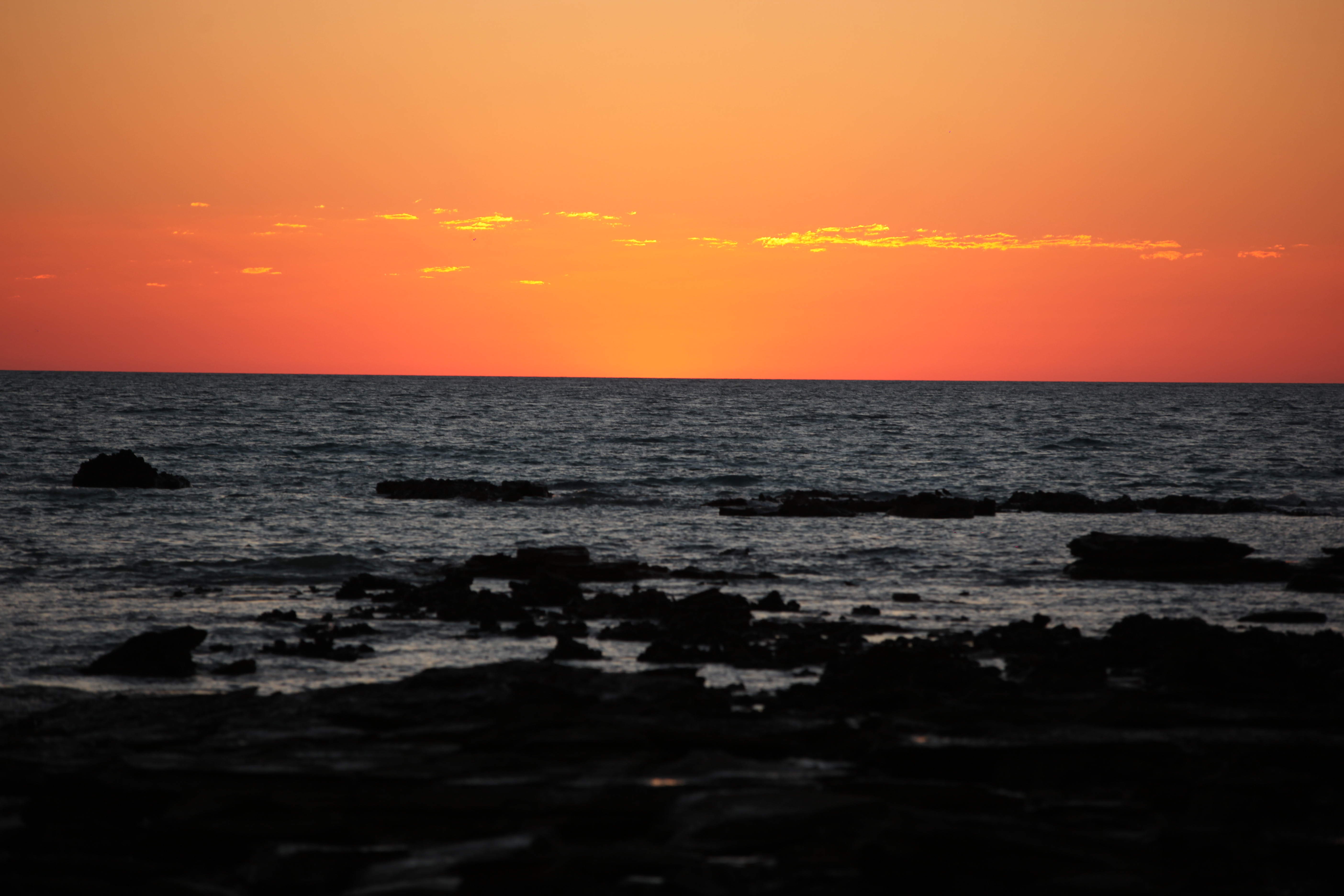 If you have enjoyed Lyndey Milan's Taste of Australia, the book of the same name is available from www.flamedistributionstore.com , the book was awarded 'Best TV Chef Cookbook in English' at The Gourmand World Cookbook Awards last year.