Mince is back on the supermarket shelves so here are my tips and recipes for cooking with mince. There are all types of mince – beef, lamb, pork, veal – and even vegan. It's versatile, it's affordable, lends itself to myriad cuisines and I have some great dishes I'm sure you will love.
Check out this video where I give mince make-over. It never tasted so good!
Three Level Shepherds Pie
The perfect recipe for this time of year using lamb mince. Comforting, filling and great for the whole family. View recipe here.
Chicken Larb With Rice Noodles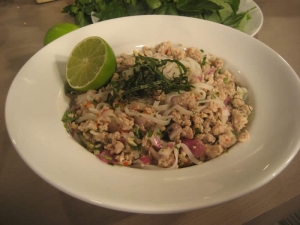 A recipe with all the aromas and fresh flavours of Thai flavours, using chicken mince. View recipe here.
Pork Veal Ragu With Penne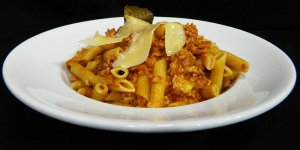 This one is authentic with a few tricks in there for great flavour:  a traditional Italian pasta sauce with  beautiful rich pork and veal as a base. View recipe here.
I hope you enjoy these recipes and make the most of cooking with mince.
Other mince recipes:
Thai salad wrapped in lettuce leaves